Now, this is just a thing I wanted to do. I'm going to post album artwork that I particularly enjoy and detail why they are such works of art. I especially want you, our fans, to do the same! Participate and get in there! I'll start the shenanigans.
Hüsker Dü's Metal Circus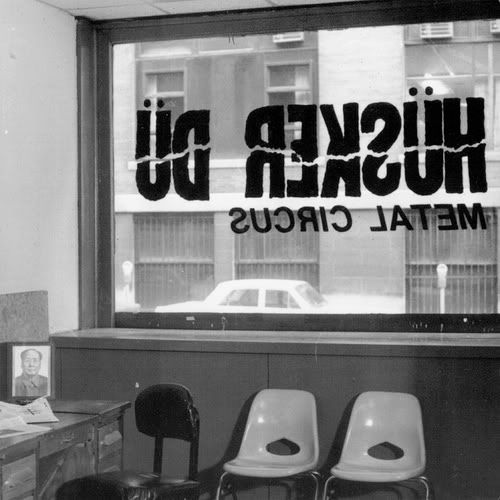 Now, what is so great about this piece is the composition on it. The backwards lettering, the picture on the desk, the chairs. It's all things you can feel because they're close to real life and in that you get that feeling of warmth and familiarity. The backwards letters may signify some thing to the extent that it's meant to be viewed from the outside looking in (where the letters would be properly written). Either way, the grayscale colour scheme, the letters, the cover. EVERYTHING is great.