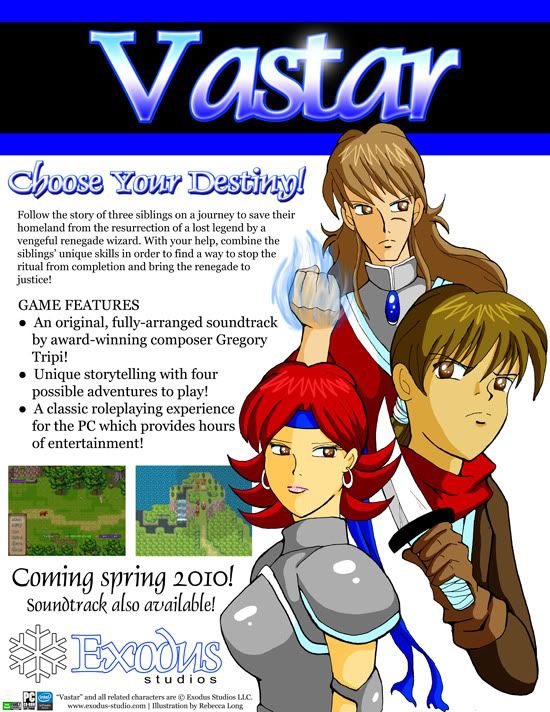 "Vastar" is my first commercial videogame which is based on the comic that was on DD back in 2002-2006 (for some of you oldies). The game is now available! You can get it here!
http://www.exodus-studio.com/modules/oledrion/product.php?product_id=31
As for the game itself, "Vastar" is a nostalgic RPG game for the PC, so if you like NES/SNES-style games like FF6, Chrono Trigger, Secret of Mana and Dragon Quest, then this game will probably be up your alley :)
I've created all of the artwork and most of the interfaces in the game, so some of you who are familiar with the comic will recognize the characters.
More info and screenshots for the game can be found here at the official website:
http://www.exodus-studio.com
and on Facebook:
http://www.facebook.com/#!/pages/Exodus-Studios-LLC/113617436685?ref=ts
I really owe a lot to DD and the community, because this is where I started – these are my roots and Vastar's roots, and I will never forget that. So thank you everyone at DD for everything, and I'm glad that this website is still up and going stronger than ever.