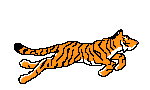 Hi everyone!
The First AND ONLY Comic this fortnight here is a real
JEM
!
It starts out in the best possible way … with a Darude ,..- I mean
Desert
sandstorm
But it turns into a Water-storm

Comic:the Process
Author:the process
Year:2007-2008
I love scifi stories that start out in deserts: such as MAd Max Beyond Thunderdome and episode 4 but not 7 and also Dune.
Just check out this page
This dude draws Animals really well. And not just the popular cute animals but invertebrates too.
I r Like the disign of this chacarter
They say that nature can't evelove the wheel but whoop there it is like a roller rat!
RAIN
this comic makes me want to draw. It's like a really surreal dreamlike experia. The story is rather easy to follow and very relate-able.
Like this page
….
And this one
….
I can't believe this never got featured. I wonder what happened to this Artist. Hard to tell because the user only went by the name " the process"
Go check it out. It's only 30 pages and well worth a look.
——————THATS ALL —————
I usually do 3 but Not anymore.
Anyway, I was gonna do something halloween related but I'm not ready for halloween yet , maybe in November.
—————————————
. —————————-
. —————-
. ——-
. —
. -
.
https://www.theduckwebcomics.com/Faerly_Skewed_Tales/5073114/
https://www.theduckwebcomics.com/Vampire_Man_and_Ghost_Boy/5372623/
https://www.theduckwebcomics.com/Pirate_Cove_Comics/5230808/
https://www.theduckwebcomics.com/The_Damaged/5172461/
Comic:
Author:
Year: