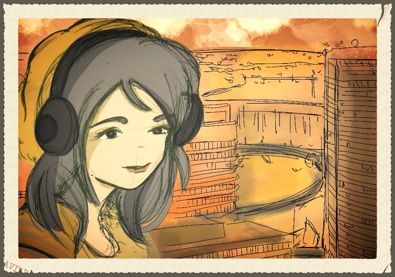 I started drawing webcomics around the same year I diagnosed myself with a case of wanderlust, which is the strong desire to travel or explore the world. Years later, with no cure in sight, I am still traveling and typing this newspost from a hotel suite during my vacation. It does not matter whether I am in a makeshift Internet Cafe on a tiny island in French Polynesia or Capitol Hill in the District of Columbia, I am here. The international aspect is what makes TheDuck's community a constant factor in my life.

I have lived in six different cities on three different continents since I joined TheDuck and I am sure I am not the only one who has moved in that time. I am always fascinated by the melting-pot of users on this site that come from all different backgrounds, demographics, and cultures. We all have a unifying hobby of creating and reading webcomics!

Are there any Ducks who are seasoned world travelers? Any users that update comics from a country where English is not the native language?

MILESTONE


Leon by UltimateZ reached its 100th page milestone last week! So go celebrate with UltimateZ for reaching triple digit pages by reading (Dead) Leon, a comic about three unlikely friends in a band that fight demons in the midst of a zombie apocalypse.
Link: http://www.theduckwebcomics.com/Leon/

.::.
What's Quacking?
Do you have any announcements, community projects, ideas, news, or milestones to report? Please leave general comments below or send a PQ to kawaiidaigakusei. Email me at kawaiidaigakusei@gmail.com.