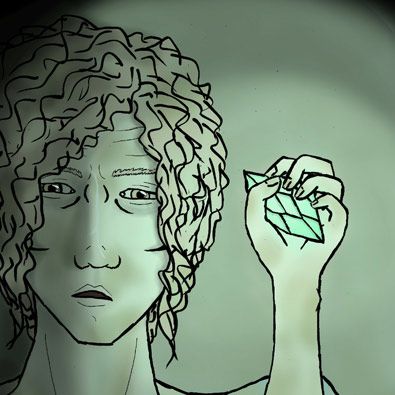 Summary:
A destitute young girl is forced to work as a lowly drudge underneath a castle. The people of the castle are hard taskmasters. There she suffers indignities and exhaustion, until something finally breaks… and she resolves to set out on her own.
This is a dramatic fantasy adventure. The writing is minimal but it does its job, setting the scene and the tone well. The art seems to be all digital, the colour certainly is anyway. It's drawn in an interesting style, sometimes very rough, but curiously reminiscent of the style of storytelling drawings from medieval Europe, which also somewhat matches the setting of the story, and this is why it caught my eye: A medieval tale come to life!

Please enjoy Seoladan, by Cath, rated T.