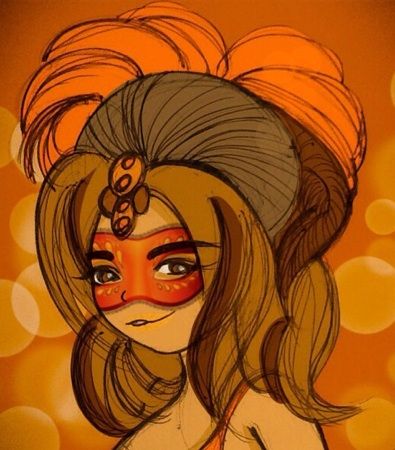 It has been a quiet weekend for news. Just a reminder, you can send any news pertaining to webcomics to HippieVan and me.

I spent Sunday evening watching the Oscars as anyone who has lived in the entertainment capital of the world is morally obligated to do. There were no surprises for winners that had not been predicted earlier in the day. Now that awards season is over, I need to remind myself to avoid the movie theaters for the next two months.

Then I realised that tomorrow was my favorite celebration–Carnival, Mardi Gras, Fat Tuesday! Now, whether Carnival is a strictly religious holiday or a day reserved for the biggest party of the year makes no difference because it is so fun. It is a day to indulge. In the United States, New Orleans has the market cornered for having parades and distributing beaded necklaces. Brazil is the largest South American country to celebrate Carnival with floats and fantastic feathered costumes. Once when I was younger, I was down in New Orleans, Louisiana, around this time and a float passing by threw three full bags of plastic beads in my direction.

Did you spend the weekend watching the Academy Awards? Do you live in an area that celebrates Mardi Gras as a major event? Please comment below, I really like comments!

Next week, I will begin posting interviews with comic creators in the newsposts starting with Flinto, creator of the featured comic, Restaurante Macoatl!

.::.
What's Quacking?
Do you have any announcements, community projects, ideas, news, or milestones to report? Please leave general comments below or send a PQ to kawaiidaigakusei. Email me at kawaiidaigakusei@gmail.com.