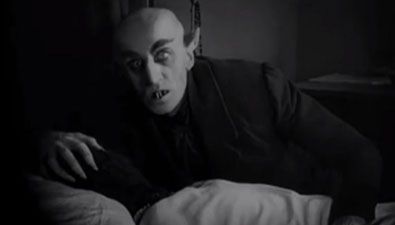 I used to take the side of the cheerful, positive, and heroic protagonist in films and comics when I was much younger. As I got older, I wised up to the idea that being a protagonist is relative to biases of the storyteller. Now I rewatch those same films with a renewed perspective of what constitutes "good" and "bad". Lately, I have been finding that more and more, I am a fan of villains.

Some of the best characters written are villains! Supervillains are more exciting, more dynamic. A villain needs to be charismatic in order to amass a large number of henchmen followers. Villains are intelligent, granted they usually meet their demise by the end of a movie, a villain can brainstorm an elaborate plan, invent a new devise, or strategically manipulate or corrupt another individual to achieve some Machiavellian rise to power.

I believe the reason we are seasoned to differentiate heroes and villains at a young age is to train our super-ego about rules and societal expectations. It teaches every Goffus that they should aspire to be more like Gallant. But living a hero's lifestyle by-the-book can be as boring as vanilla. For the record, I love vanilla, it is GOOD, but it does not make it any less boring. Emulating the characteristics of a supervillain feeds our id. It just feels good to break the rules.

Give villains a chance. Afterall, without a villain, there would be no need for a hero.

Which supervillains are your favorite throughout books, film, TV, and webcomics? Share your thoughts in the comments!


.::.
What's Quacking?
Do you have any announcements, community projects, ideas, news, or milestones to report? Please leave general comments below or send a PQ to kawaiidaigakusei. Email me at kawaiidaigakusei@gmail.com.