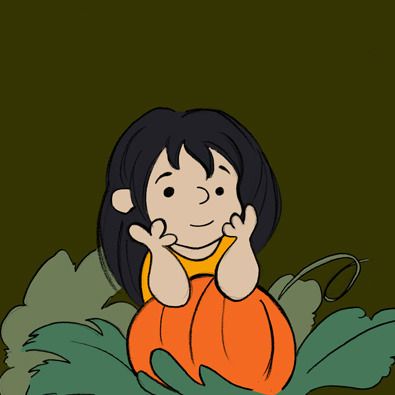 Autumn has officially arrived. It feels like a different season even though I do not live in an area of the world where the tree leaves are turning vibrant shades of yellow and orange. The scents of cinnamon, nutmeg, pumpkin spice, and all the warm cozy feelings are back. Yes, this is my favourite time of the year.

There is one cartoonist that has always embodied this season and his Peanuts comic strip reminds me of the changing seasons even when the weather does not. I revisited Charles M. Schulz's story of the Great Pumpkin prior to writing this article because I never understood the ending and I learned something new. The central story is about Linus van Pelt who is the only one of his friends that believes in The Great Pumpkin. His friends, save for Sally, do not share his belief and go trick-or-treating instead. Each Halloween he sits in the pumpkin patch waiting for it to arrive. Schulz tells a story comparable to Samuel Beckett's Waiting for Godot and similar to Vladimir and Estragon, Linus sits up all night in the Pumpkin patch waiting for something that never appears. There is one takeaway-Linus had visited the pumpkin patch each year without ever seeing the Great Pumpkin, yet he continued to return year after year-too much waiting can lead to madness.


Anyway, there has been heavy rainfall in my part of the world and it is also Monday. Rainy days and Mondays NEVER get me down!


I would like Monday News to get fully immersed in the Halloween season for the month of October. So I am looking for community contributions from willing participants!

Email or PQ me!


-Do you have a Halloween-inspired short story that is Extra Spooky?
-Draw your original comic characters wearing a costume.
-If you are interested in Cosplay, you can even submit a photo wearing a costume!
-Original Poetry (Fall Themed)
-Awesome DIY crafts for decorating or making lollipop ghosts out of tissues.
-Photographs of pumpkin patches or carved jack-o-lanterns!




.::.
What's Quacking?
Do you have any original art to contribute to our stock image database, announcements, community projects, ideas, news, or milestones to report? Please leave general comments below or send a PQ to kawaiidaigakusei. Email me at kawaiidaigakusei(at)gmail(dot)com.