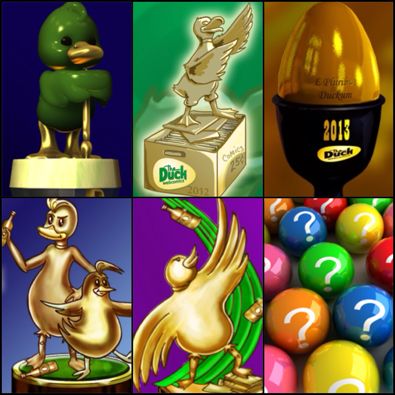 It is spring time (in the northern hemisphere). The rain is starting to fall. The flowers are starting to bloom. Many people have set their clock ahead by one hour. But the most magical part of spring is the animals coming out of hibernation. One of the most fantastic animals of all is the rare Niccea. Her return from hibernation signals the beginning of the Drunk Duck Awards season. If Niccea rises out and sees her shadow, there will be six more weeks of award planning.

In all seriousness, it is time to start thinking about the awards again this year. Please come by the discussion thread in the community projects forum.

Topics:
Newcomer Award
FYC planning
Looking for a judge wrangler

Link: http://www.theduckwebcomics.com/forum/topic/177380/


.::.
What's Quacking?
Do you have any original art to contribute to our stock image database, announcements, community projects, ideas, news, or milestones to report? Please leave general comments below or send a PQ to kawaiidaigakusei. Email me at kawaiidaigakusei(at)gmail(dot)com.