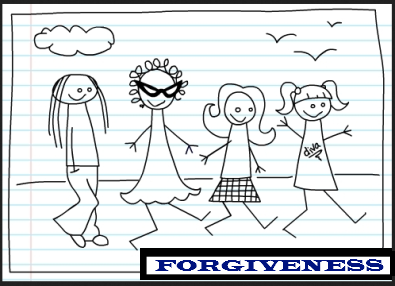 When independent movies became big in the 1990's, there was the sudden realization that a lot of flaws could be forgiven in visuals, acting, and production value when the story being told was original or compelling. They could still be effective and popular…sometimes with massive numbers of people.

South Park made a huge splash when it first came out, and I don't remember having anything but admiration for the cheap animation style, almost identical character faces, and bare minimum of voice actors. That aspect of it was a STRENGTH, as was the envelope-pushing crassness and social commentary.

In the world of webcomics and web animation, there are incredibly talented people doing stunning, professional level work. There's also a lot of stuff that…isn't so strong.

That's okay; part of the fun of webcomics and web video is seeing independents and amateurs, outside any kind of system, doing their own thing.

And personally, the phenomenon of forgiveness bolsters my entire life! My personal life, job, and comics work would be nowhere without it, baby!

I'm all for craft, and mastery of story and visuals. Of course! But some of my favorite stuff is done by amateurs. I love the quirkiness of some of those comics.

Even better is getting to connect and chat with the creators on a personal level, no matter where the work stands on the roughness - polished spectrum. But I'm most surprised, when I stop to think about it, how delighted and charmed I can be by the rougher, simpler or "messier" work out there.

What do you think? Do we automatically forgive a LOT when it comes to webcomics? Is that a bad thing or a good thing? Or just…a thing?