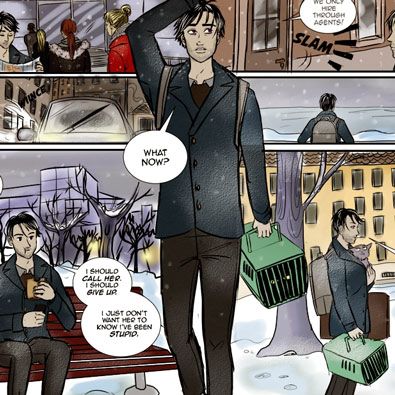 Torn Vines doesn't have any vines or tearing in it! Poor Adam has no work and no home. He's on the streets of cold Oslo during winter time, just him and his cat… and to top it all off he gets attacked and beaten up, only to be saved by a tall, statuesque woman. A transwoman. This turns out to be a fortuitous meeting for both of them and little do they know but both their lives are about to become much more complicated and much better as a result!
This is the second featured comic by Udyr. The first was sweets and giggles which is set in much the same world. This is a very interesting character driven story with a plot focussed on developing relationships and sexuality. The are is stylised realism, all digital with very pretty colours.

Read Torn Vines, By Udyr, rated M.