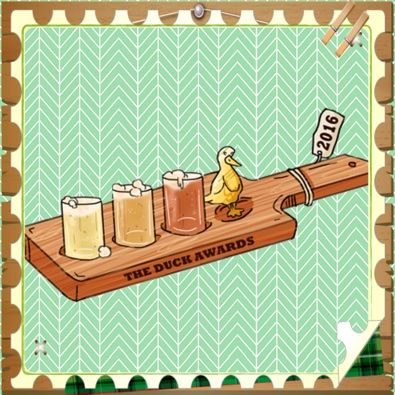 Welcome to the presentations of the 2016 Drunk Duck Awards. NIccea will be posting three awards per day this week and then two awards each day next week.

As always, Niccea will be accepting acceptance/concession speeches and other extras to pepper in throughout the comic. She will set the deadline for these until November 4th.

There are a couple of categories that don't have presenters yet because they were either non-comic categories or only had one nominee. If you have the time to do a quick presentation let Niccea know. They would not be due until after October 28th.


MILESTONE




Steel and Manitou by ashtree_house has reached 100 pages! That is amazing. Congratulations on the super milestone, ashtree_house. :)

Kassidy Kerr and her mentor, Vox, are actresses in a travelling troupe of entertainers. One day Kassidy meets a horse spirit, and everything changes. Loosely based on oral legends of the Cree, Ojibwe, and Assiniboine First Nation's people. Fantasy/Western/Adventure. Rated Teen- Mild language and blood.

Link: http://www.theduckwebcomics.com/Steel_and_Manitou/

.::.
What's Quacking?
Do you have any original art to contribute to our stock image database, announcements, community projects, ideas, news, or milestones to report? Please leave general comments below or send a PQ to kawaiidaigakusei. Email me at kawaiidaigakusei(at)gmail(dot)com.