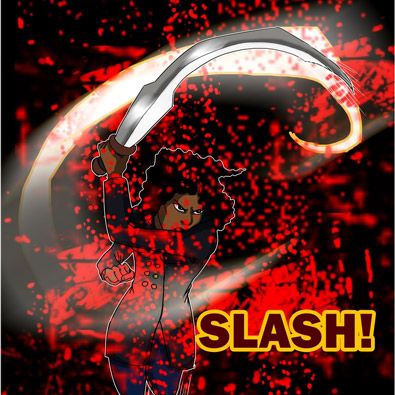 Sometimes boredom is an enviable state. Unemployed mercenary Tameka is about to find out why, when the normal life she's built for herself is cruelly shattered and she has to take up her sword in anger once more… Tameka is a dangerous woman with a troubling reputation in her home world, how much is myth, how much are true stories? In this world though no one knows that. In this world she had peace… till now.
The art is fully digital and nicely coloured. The story has action, adventure, comedy and terror. Mercenary Bound skips along at a good pace with effortless flashbacks and forwards (very hard to do!), you'll find it a fun read, though you may have to zoom in to read some of the text on occasion!

Read Mercenary Bound, By Angelajal91, rated T.