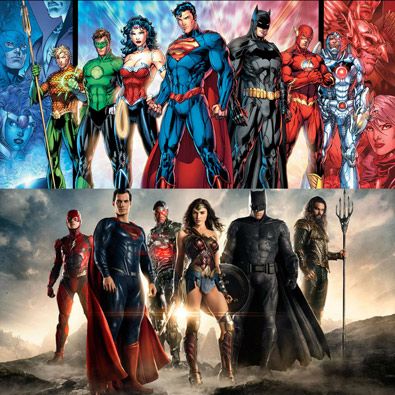 (Sponsored Newspost)

Comic books have long been a popular form of media. While their popularity declined slightly in the past, the industry is now more popular than ever. No longer are the comic book characters and story plots exclusive to comic books but have also been used to inspire many other types of media.
Movies
Comic books have provided inspiration for movies for decades now. However, this trend appears to have skyrocketed in recent years with numerous superhero movies being released annually. Last year, Logan, Wonder Woman why-wonder-woman-broke-through/ and Thor were a few released. In these movies, the directors are able to develop the characters even more. Audiences are mesmerized by the special powers of the characters as well as their adventures. These movie adaptations have also helped to sell even more comic books.
Games
The gaming industry uses aspects of pop culture to inspire game design. Naturally, comic book characters have been featured in many types of games. One example is the game, Marvel: Ultimate Alliance for Xbox and PlayStation. Drawing on the Avengers characters, gamers have many options when selecting their avatar. Slot machine games playable on smartphones have also been inspired by comic books including Ironman 3.
TV Shows
The television industry is also capitalizing on the popularity of comic books by creating television shows loosely based on the stories. Agents of S.H.I.E.L.D, Super Girl and Lucifer are some shows currently airing. Streaming services like Netflix have also developed their own original TV shows based on comic. For instance, Daredevil and Jessica Jones are based on characters that use their powers for good. Traditional television networks also have long running shows based on comic books. The popular Walking Dead series is an excellent example, already in its 7th season with no signs of decreasing popularity. Riverdale is a newer television series based on the classic Archie comic book series.
The variety of media has helped to increase the interest in comic books and their stories. This current trend shows no signs of dying down anytime soon.