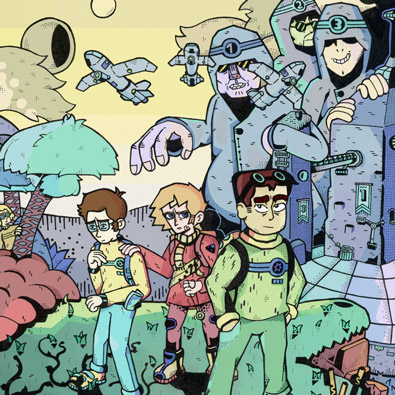 Erin and Capitan Deakins are working for the state, their current mission is to bring in an escaped historian, Simon Mandel, who's working on Project 5… if they don't find him alive they have to return his dead body. The wilderness outside the citadel walls on Jupiter's moon of Ganymede is a dangerous place, it's very hard to survive a day out there, let alone after sunset. Whatever they do, they have to get back before it gets dark! These are some of the last humans left alive, anywhere. The settlement on Ganymede is humanity's last hope, so keeping track of the population is very important!
Inner Enemy is a SciFi adventure story with beautifully coloured, creatively stylised artwork.

Read Inner Enemy, by Sabin, rated T..