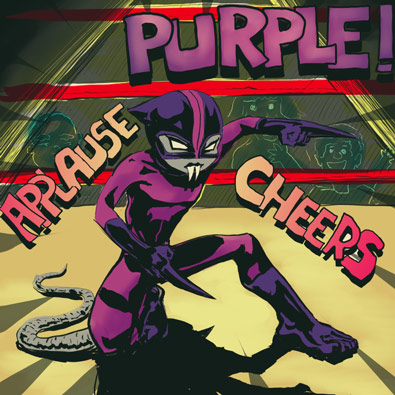 There are little rat-like children with superpowers running around the cold winter streets of future Phoenix Arizona. They're part of a despised underclass, akin to the homeless and vagabonds who they sypathise with and help. Many years ago a comet of extra-solar origin was destroyed on a collision coarse with the earth, fragments found their way to the surface and into the DNA of developing children, mutating their DNA in strange ways and giving them unusual abilities. Society and the government were quick to turn against them and regard them as less that human… Our story begins with a little ratkid person defending a homeless old woman from brutal security guards.
The art is in full colour in a wonderfully sketchy, idiosyncratic style that really grows on you. The story is action, drama, superhero.

RATKIDS - https://www.theduckwebcomics.com/RATKIDS/, Rc_auz, rated E.