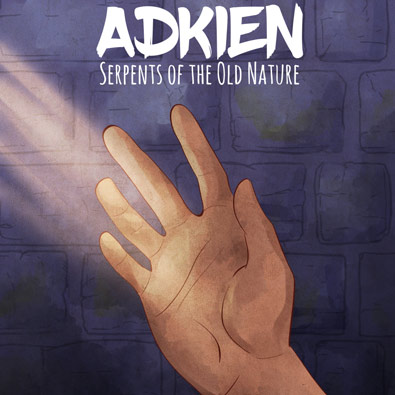 The forest hides and very dangerous secret… a great black wall, behind which is said to lurk and ancient race of snake people. But maybe that's just a silly folk tale? That's what Shera and Johnathan think anyway, as they hike through the sun dappled shade from the trees on their search for a mythical river of gold. Meanwhile, a strange you man called Hizuk is about to be granted his freedom.
This is a fantasy adventure story. The art is full colour, consistent and very nicely done.

Adkien - https://www.theduckwebcomics.com/Adkien/, by HeSerpenty, Rated E.