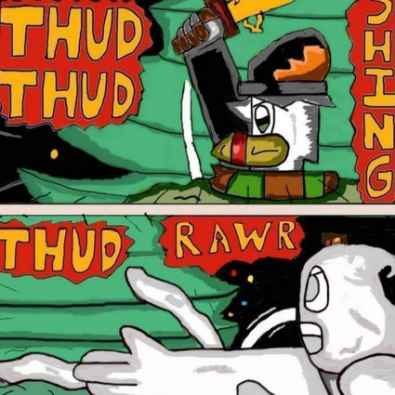 Photo: "The Thriller Made of Vanilla". Hawk and Flow Adventures: Part 1 - Ice Cream Truck of Doom. Story and original characters by HawkandFloAdentures. (November 2023)

HawkandFloAdventures writes:

"Hi

I recently took part in an event called Inksgiving on Tapas. I set some goals and some prizes for each stretch goal ...