While I was over in the USA I visited the offices of Wowio- the people who own DD-and saw the offices there and spoke to the people! Here are some pics I took that I'm finally uploading.
This is Wowio!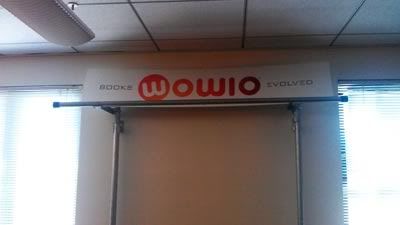 Office recreation in times of stress… something they're having a lot of right now :(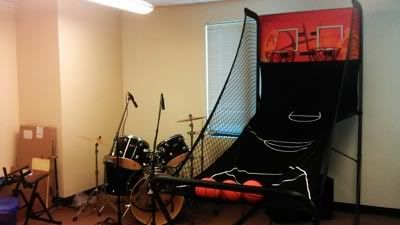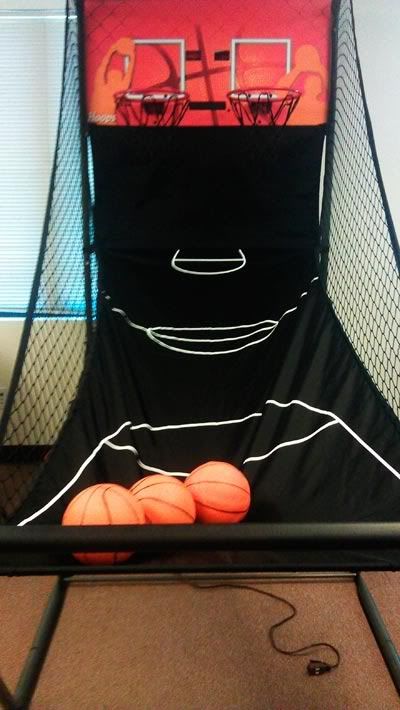 Many, many, many monitors…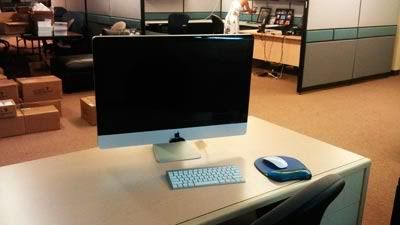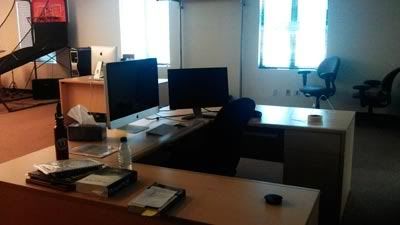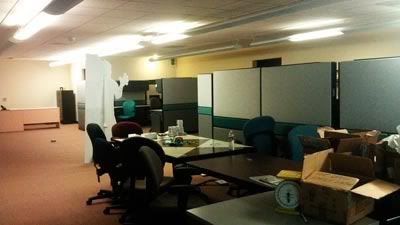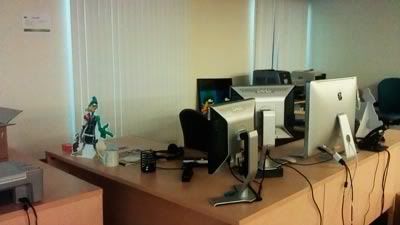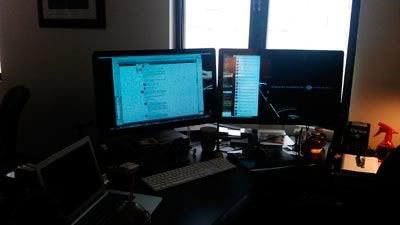 Not all the office space is their's now. These are Top Cow's cards bing assembled by interns…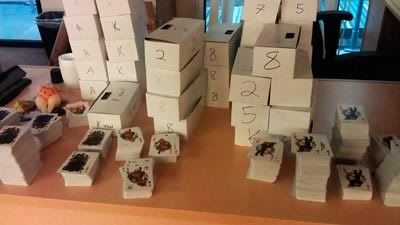 Zac, master of graphic design, singing a copy of Archie for my friend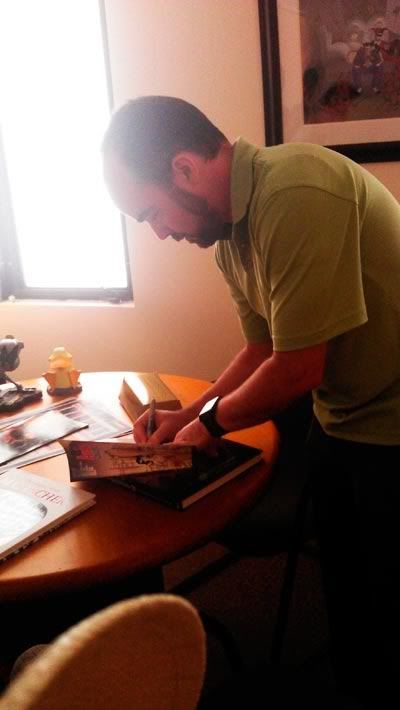 This is Zac's office. It's full of toys and cool things!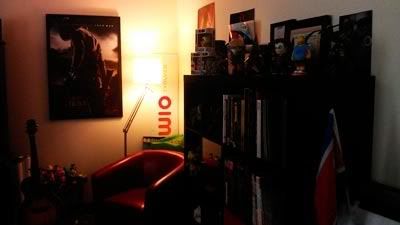 More of Zac's office. He did the graphic design for the DVD (covers) releases of Dune and many other high profile movie titles. Cowboys and aliens posters are prevelant too, think he might have done some of those as well.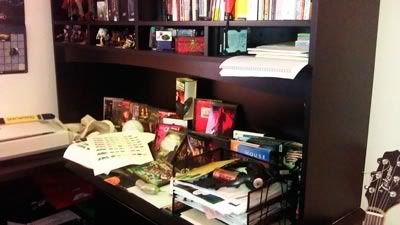 This is Kinh. He's been our go-to guy at Wowio AND Platinum for YEARS! He was always there to sort out problems with DD and smooth the way between us and the corporate side… But because of the financial troubles he's had to finally quit (for now, he may return if things improve in future)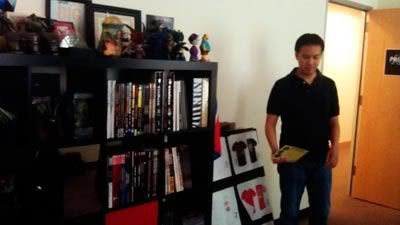 Reception! No one there…?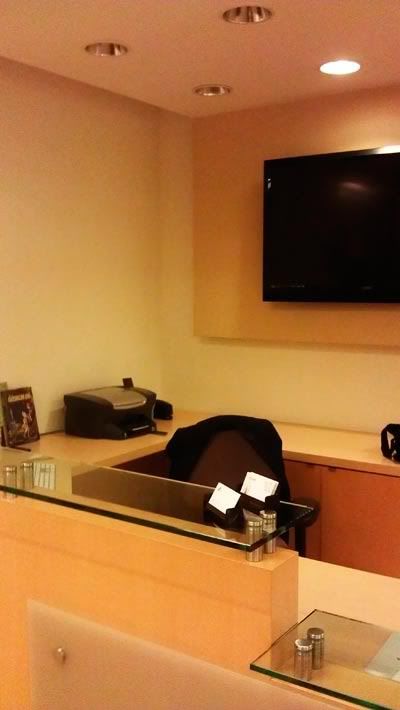 Kinh talking to my fiend Bianka in the waiting room of the Wowio offices just before he drove us to LAX.