The Drunk Duck Fashion Forum
Fallopiancrusader's paper doll
For any of you out there who are into orc fashion, here's Khthonis:
last edited on March 9, 2015 9:08PM
Luccia
at 9:23PM, March 9, 2015
Yeeeeeees!!! I was hoping you'd post! I'll definitely be using her as a model.
I'm glad you guys like her! She's on tippy-toes, in case anyone wants to put heels on her. @Bravo: she's definitely plus-size in the biceps department! @Luccia: I can't wait!
Peipei
at 2:41PM, March 10, 2015
Very nice! I too hoped you would participate in the fashion show as well :3.
fallopiancrusader-
I was trying to channel the fashion couture from the Bettie Page era, then I decided to go with war time pin up. In the end, the final result turned out to be Khthonis as a school girl military cadet while paying homage to mTV's Daria Morgendorffer.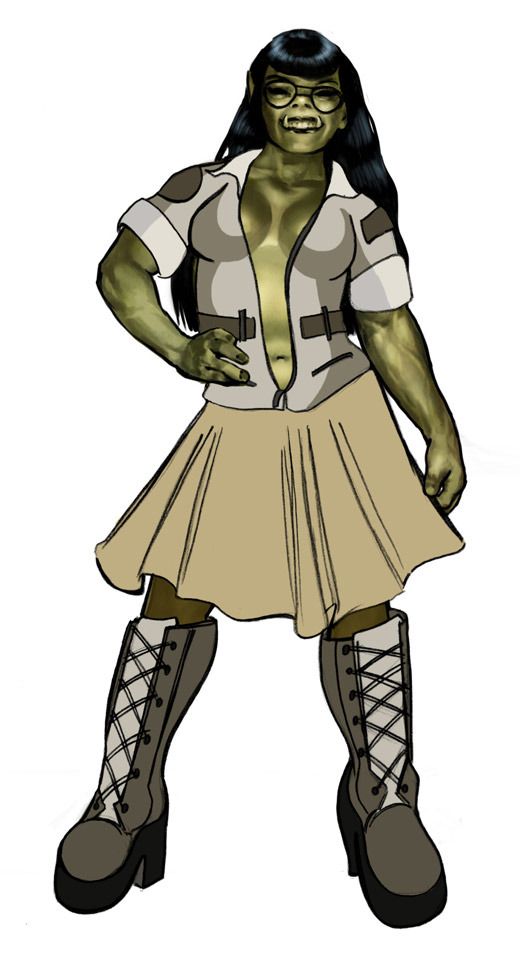 Talk about a plunging V-neck line! I feel like this is what a younger Khthonis may have looked like before entering the world of webcomics.
Cheers!

last edited on March 15, 2015 12:46AM
That is one sexy, green Daria, alright! I love the outfit. I want a jacket like that one myself!
©2011 WOWIO, Inc. All Rights Reserved Google+