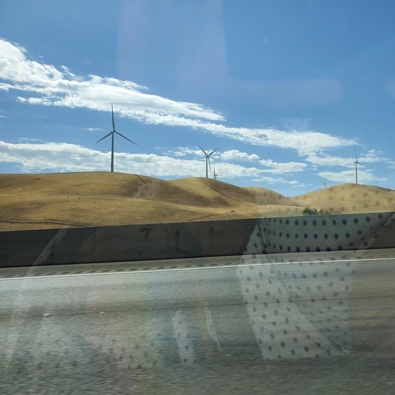 Photo: "Windmills through the Passenger Side Window". Photo taken by me. (June 2022).

"When June came
The grasses headed out
And turned brown,
And the hills turned brown
Which was not a brown
But a gold and saffron
And red—
An indescribable color.
And from then on until the next ...