Public Profile
anime_junkie_189
member since December 12, 2006
About
Name: Ayana

Age: sixteen~

Personality: I'm really smart and just as lazy, and I tend to be really distant and quiet/shy around people I don't know very well, and I'm loud and close with all my friends. My sarcasm seems to know no bounds and I can be pretty annoying depending on your patience level. I lack patience and I'm very indecisive, but I have more than enough tolerance and I'm a passivist (Although I do lost it every now and then). I sometimes act more mature than the average teenager and I try to avoid making stupid mistakes like ditching, drinking, smoking, drugs, and anything even remotely involving gangs. Lastly, I'm paranoid: a lot more paranoid than the average person should be.

Likes: any/all things anime, drawing in my spare time, and chatting in online forums and chat rooms… And role-playing online! I absolutely love pretty much all rock music in general, mostly because I can't tell genres apart very well, and I'm a big fan of perverse humor (to an extent) as well as slapstick comedy. On a special side note, I love cats~!

Dislikes: Hentai/Yaoi/Yuri/Yiff, little kids, trolls, and chatspeak/l33t (It's really n00bish to me). I greatly dislike people trying to drag me into situations I have no real business being in and getting me all tangled up in their drama. I'm all for helping people out if they need it, but I have my limits! Artistic block is perhaps my worst enemy, even more than a blank page.

Fears: pretty much everything in the arachnid family (spiders, scorpions, ticks, etc.), most bugs, going out alone at night, driving, needles, heights, failure, public speaking, and *shudder* Man-Faye!

Biggest pet peeve: people saying or spelling my name wrong! It's not that hard to say "Ayana"! I could go on a fifteen-minute rant about the subject… but I'd rather not.

Other facts: I'm the Art editor of my school's magazine, I'm hoping to learn Japanese, and I have ADD.
Comics By anime_junkie_189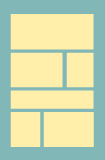 Fantasy |
11 pages |
last: July 7 2011 |
1 like
This is basically where all the filler strips for "Because I Was Bored" go. Sometimes it'll be canon bonus material, other times it'll just be random silliness.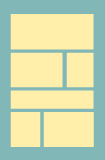 Fantasy |
11 pages |
last: July 6 2011 |
0 likes
An affectionate parody of fantasy slice of life manga about a group of unlikely protagonists with differing (and often conflicting) personalities as they come together and form disfuctional family type bonds with one another, as well as face harsh trials.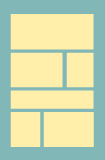 Real Life |
15 pages |
last: Sept. 10 2012 |
0 likes
My name is *IDENTITY WITHHELD*, and this is just a tiny glimpse into ordinary and mundane events in my life exaggerated for your comedic entertainment.
Comics Assisted By anime_junkie_189
No comics.
Comics Recomended By anime_junkie_189
more
anime_junkie_189's friends
forum topics started
Videos Shared By anime_junkie_189
No videos.
©2011 WOWIO, Inc. All Rights Reserved Google+