Public Profile
slipknot6SIC6
member since February 02, 2010
About
I accept random friend requests!

——Organization Title——–
Number X- The Eye Rapist (slipknot6SIC6)

—— Organization XIII Members ——–

I - The Prehistoric Leader (Shadow Dinosaur)
II - The Modest Spriter (xVegitox)
III - The Last Jester (Zaniac)
IV - The Smoking Ace (Exxtasy69)
V - The Freaky Fro (BrawlLucas)
VI - The Klueless Loaf (PKNESS)
VII - The Alpha Ghost (XM0stLyGhOstLyX)
VIII - The Cool One (Poonipoonz)
IX - The Eccentric Artisan (ZoomtheHedgehog)
X - The Eye Rapist (slipknot6SIC6)
XI - The Typo King (BetaFlameEXE)
XII - The King of Nicks (TheLuigiMan)
XIII - The Lucky Sketcher (Lexxorodius)

About Me!
Age: 14
Gender: Penis
Hair: Blackish Brownish
Interests: Comics, music, Digimon Masters Online <— only MMORPG I enjoy, not playing football, wrestling <— cause it keeps me fit, and I don't have run into people all day =/ and most of all FRIENDS!!!!
Dislikes: Stealing, people asking noob questions, dicks, school <— if it weren't for me being able to hang with my friends I would either burn the school down or ditch every day and hope my parents don't find out, ummm oh and people who get in the top ten for making 700 pages of 6 paneled shit *cough*superpee*cough*
Features: I am working on getting my 6 pack back, um 5'5 to 5'7, 130 pounds, and that's all you need to know you rapists
==================================
Game FC's

My FC for SSBB is
4469-3888-1645

Pokemon FC's




==================================
My Current Thoughts and Ideas
Working on a DBZ comic =O
==================================
Good Fiends
Brawllucas:This guy was part of the inspiration of my comic, before I had a DD account. I remember I used to hound him for maps and stuff, and now he does it to me XD—But it's okay, I love you doood

PKNESS: A very nice person who has left me extremely encouraging comments since comic #11. This guys is really nice and has a great new comic

XM0stLyGhOstLyX: This mother fucker here IP hacked me, but all is good now, I tricked him into thinking I was a psycho who kills dogs :D

xVegitox: Diis GuY Miin is probably the best at everything he does! He also tutored and dealt with me for a fucking MONTH. I learned so much from this guy, words can't describe how thankful I am to him. Some people may dislike him, but that's only because he can give crit, and he says what he honostly thinks.

happymouse: One thing I have to say- MSN DIGIMON BATTLES FTW!!
Comics By slipknot6SIC6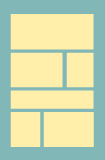 Fantasy |
3 pages |
last: July 6 2011 |
0 likes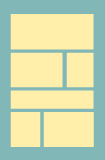 Fantasy |
11 pages |
last: July 6 2011 |
0 likes
Tai must decide if he should believe Celebi, save his friend Tyson, or fufill his dream. Enjoy
Comics Assisted By slipknot6SIC6
No comics.
Comics Recomended By slipknot6SIC6
more
slipknot6SIC6's friends
forum topics started
No topics.
Videos Shared By slipknot6SIC6
No videos.
©2011 WOWIO, Inc. All Rights Reserved Mastodon