As of late, I have been busy making friends…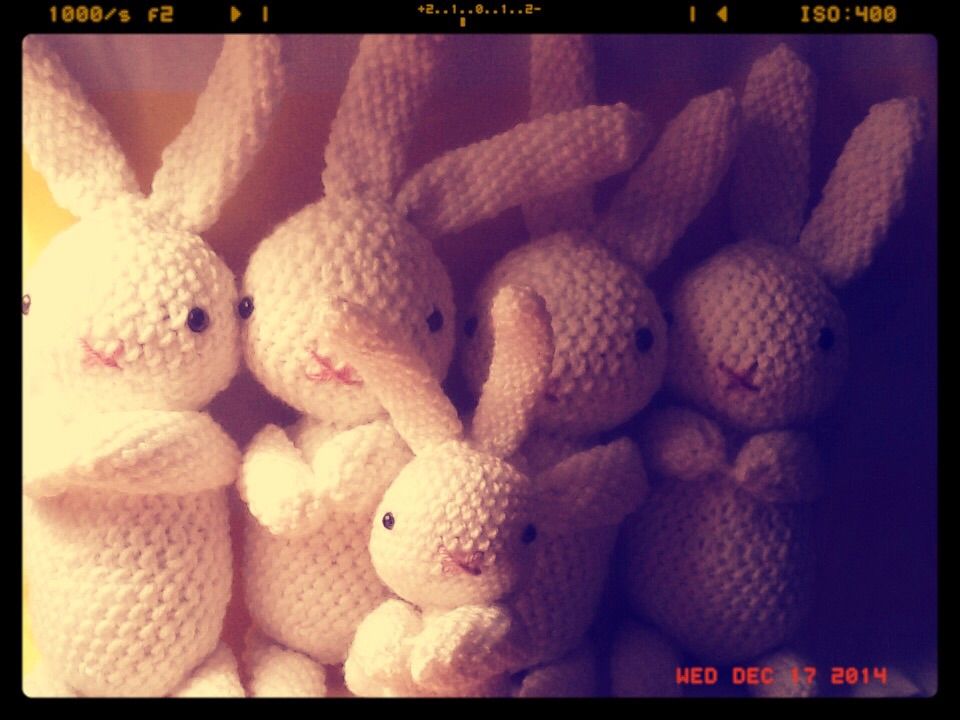 and by "making friends", I specifically mean that I have been
making
crochet-knit stuffed animal rabbits. The thing about crafting my own plushies is that I actually grow this fond connection to the final product that I have a hard time parting with them.
==
I recently had one of those stressful dreams where I began taking university classes at the start of the semester. Somewhere in the middle of the dream it was finals week and progress reports were being handed out. It turned out that I had missed lectures and discussions for one of the classes for the second half the semester. At the end of the dream I had to apologize to the teacher and drop the class to avoid having really low marks.
I did not notice it was a dream until I woke up. Those dreams really give me anxiety until I wake up and remember that I attended mostly every class in school.
==
Around the time I was working on my Secret Santa gift art, I decided to order more 0.3mm lead. I found the refills on ebay for a pretty good price so placed the order for one mechanical pencil lead refill. Well. A 9"x11"x5" box was shipped to my house filled with bags of air, the order slip, and the lead sealed in a small plastic bag. Talk about a ridiculous amount of excess packaging for such a small item. I wonder how many boxes being shipped are really just full of air.