This was inspired by a Korean TV series that Tantz Aerine recommended called "W"
-
http://myasiantv.se/drama/w/
The show is about a manga artist who does a super popular webcomic. He wants to quit doing it and has decided to end by killing off his main character, but his main character seems to have ideas of his own about that…
Tantz and I thought about how that could apply to us real webcomicers. That's a fantasy situation, but if it
could
happen, which of your characters would do that?
Which one is independent enough from you that they would want to take on a life of their own and fight you?
———-
For me, with my main characters in Pinky TA, only Cc would do that.
Pinky is too much me in the way she thinks, not independent enough from my mind. Ace Kinkaid isn't developed enough, he's all reaction and plot moving rather than his own thing. Betty and Colin are just voices for the story, still not full entities in heir own right.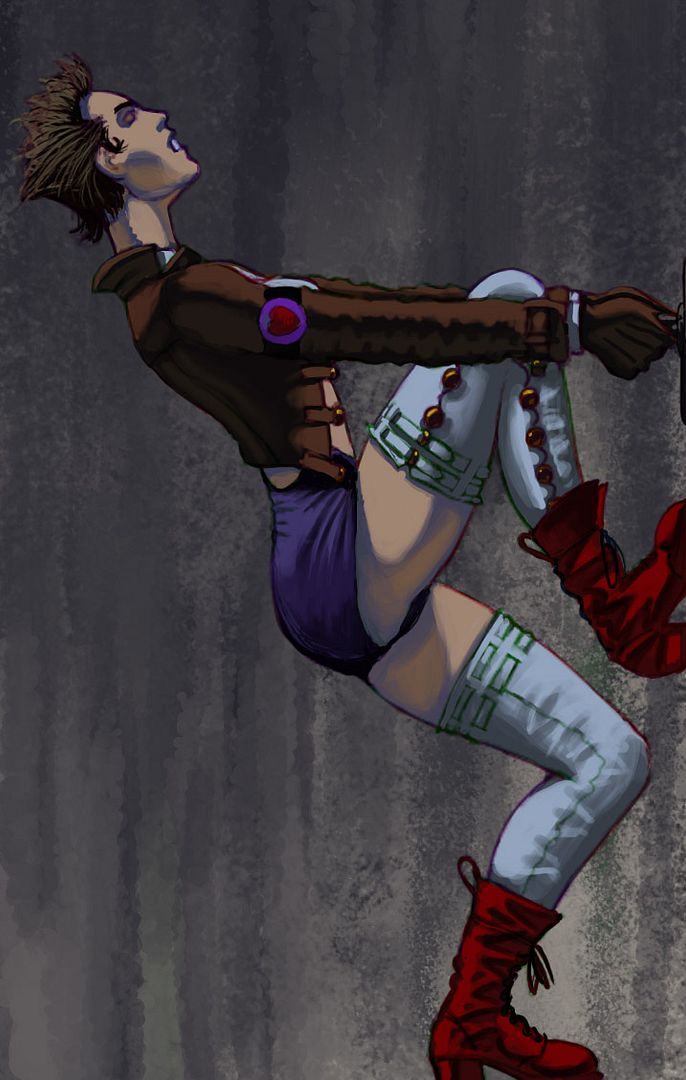 Cc is her own developed character. She is independent enough of me that I don't really feel like I guide her thinking. She's different enough from anything in my brain to be a separate person. If any of my characters could come alive and be an antagonist to me, it'd be her.