Writing a character with mental illness can be a very tricky thing. Writers usually go for the extremely rare, exotic and spectacular: multiple personality disorders, extreme manifestations of psychopathy or sociopathy, high functioning autism with that ever alluring 'savant' magic going for the character, bombastically spectacular schizophrenia… in many ways, a character's mental illness turns out to also be a super power or a magical trait, even.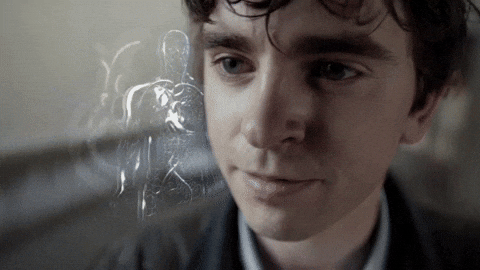 But while it is true that very extreme and rare cases of mental illness might give such behaviors and characteristics that touch upon the fantastical, the real range of mental illness is …almost pedestrian: it is very common, first of all. It is quiet, complicated and sort of like a lurking presence in your day to day routine. And it does little things to you that go a long way, either by accumulation or by progression into more and more serious behaviors, or both.




It's never ever charming, dashing, spectacular or awesome- at least not for the person that is challenged with it.

And it is very, very common.




So what IS mental illness? In truth, we don't even call it mental illness anymore, but rather mental disorder. And that is a far more apt term to use, especially for writers and webcomic creators that want to implement such elements in their characters.

According to the DSM-5 (i.e. the fifth edition of the Diagnostic and Statistical Manual for Mental Disorders, the reference most psychologists and psychiatrists use for their diagnoses) the definition for mental disorder goes like this:

A mental disorder is a syndrome characterized by clinically significant disturbance in an individual's cognition, emotion regulation, or behavior that reflects a dysfunction in the psychological, biological, or developmental processes underlying mental functioning. Mental disorders are usually associated with significant distress in social, occupational, or other important activities. An expectable or culturally approved response to a common stressor or loss, such as the death of a loved one, is not a mental disorder. Socially deviant behavior (e.g., political, religious, or sexual) and conflicts that are primarily between the individual and society are not mental disorders unless the deviance or conflict results from a dysfunction in the individual, as described above.

tl;dr: A mental disorder is a set of behaviors that cause problems in the way an individual thinks (content and processing of said content in one's thoughts), interprets the world, reacts to the world, grows up in the world, works/makes money/makes friends/ loves others in the world. If a person cannot function in their day to day life interacting with the world and the world is NOT imploding around them, then it's very likely that they're dealing with some kind of mental disorder.




So the biggest element we have to take from this definition is that a person facing a mental disorder is a person that has trouble functioning in some aspect of their daily lives. It isn't a person that gets a boost in everything they do due to mental disorders they have. It isn't a person that is happy with the mental disorder they have. And very often, considering there is social stigma associated with mental disorder, they are not eager to let others know they are facing the challenge of a mental disorder.




That brings me to another point I feel is important to keep in mind when writing mental issues: people and their families are often ashamed of it (they never should be, but this is the practical reality of it) and thus avoid admitting they have it, or that they need help, or that they aren't fully in control of their lives. They don't go around advertising about it as a rule.

And of course, there's also the people that are not aware they have a mental disorder, or that they need help at all (despite their environment being painfully aware of it, at least in terms of impact. They may not know what is wrong, but they'll know that something is.)




Another thing you must consider, especially while picking the mental disorder your character will have is that no mental disorder (except those that are genetic or neurological) occurs in vitro. It is almost always, 99,99% a result of a person's life experiences and environment: a mental disorder isn't there just for fun. It's a way a person has to cope with something in their lives they can't otherwise grapple with. And that something is almost always stemming from a circumstance or a whole set of circumstances in their history, and the people they are with as well as the stuff they have to deal with historically (i.e. the social norms and conditions of the time they are living in) and socially.

All of this might sound overwhelming, which is why I've decided to address this issue in three parts- this being a very general introduction to the range of things we have to consider when designing a character with mental disorder(s), the second part being how to pick, research and implement the mental disorder we will be portraying in the character and finally in the third part provide a set of good examples of characters in movies, comics and narrative works and explain why they're good.

Finally, one last word I'd like to say in this first, very broad and vague intro to writing mental disorders: not all atypical behavior is problematic (i.e. a mental disorder) and not all typical behavior is okay (i.e. not a mental disorder). It all hinges on this one important thing: functionality in daily life.

More on that in part 2, where we talk about these things in detail!

Special thanks to our patrons!!




Justnopoint - Banes - Rmccool - Abt Nihil - Phoenixignis - Gunwallace - Cdmalcolm1 - PaulEberhardt - Scruff - Dragonaur - Emma Clare - dylandrawsdraws -
drinds -