Writing good romance is hard- it has so many pitfalls to avoid, so many tropes to grapple with and principles to keep in mind, that experience is necessary.

Writing actual platonic friendships between a male and female character is even harder.

The basic reason why it is harder is because everyone expects them to be the romantic leads of the movie and end up getting together in the end. It doesn't matter if they are already engaged or married. It doesn't matter if they dislike each other (in fact if they do, it's an even surer bet they'll end up kissing center stage in the end!). It doesn't matter if they are absolutely dissonant or have no chemistry OR if they are interested in other things. The audience always will expect them to shack up at least, if not declare true love.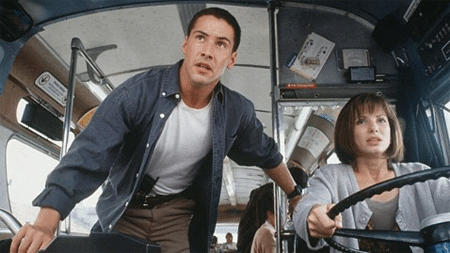 Like these guys, who at least admitted they had no basis for their relationship even as they were making out.

So what if you DON'T want your main male and female characters to be romantically involved? Is it impossible for a man and a woman to simply be friends?

Of course it isn't. In real life, there are plenty of examples.

Why then isn't it as easy to find such pairs of hetero friends in movies or TV?

Because often the idea is that romance (i.e. sex, potential or actual) sells while friendship (i.e. no sex) doesn't. The chemistry of romance is admittedly powerful stuff. It might also be easier to write because it comes with the ready-made suspense of 'will they? won't they?' (which is why we rarely see established couples in stable relationships in movies/TV where there is no such suspense), even if the romance itself is written badly and unhealthily (like the Thai rom coms where the couples are involved in a 'slap-and-kiss' routine).

To sell a friendship on the big screen, one would need to create different kinds of suspense than whether the pair will 'get together' or not, unless one goes for the easier recipe of a 'will they? won't they?' friendship break-up story.

But it can be so much more than limited to that kind of interaction!

Secure, powerful friendships create powerful duos or powerful teams to deal with the adversity the plot pits them against.

They can be detectives dealing with crime and other highly dangerous situations.

They can be soldiers or partisans or fighters relying on each other to survive.

They can be classmates dealing with the adversities of school (from studying to bullying).

They can be engaged in friendly competition and together excel in whatever they are doing, and/or support each other through their different endeavours.

The possibilities are endless.

So in this set of articles, I'm going to explore how to build a platonic hetero relationship and then what elements to consider avoiding.

How do you feel about writing platonic friendships?

Special thanks to our patrons!!




Justnopoint - Banes - Rmccool - Abt Nihil - Phoenixignis - Gunwallace - Cdmalcolm1 - PaulEberhardt - Scruff - Dragonaur - Emma Clare - dylandrawsdraws - drinds - FunctionCreep - The D Wrek - Mks Monsters