Public Profile
SnowTheHedgehog
member since March 03, 2011
About
About me…
Age: 20
Gender: male
Country: Germany (Been to New Zealand for a couple months… I wanna live there.)
Likes: Any stuff 'bout the Sonic the Hedgehog world; muffins; Avenged Sevenfold; Bullet For My Valentine; muffins; Beastwars; Final Fantasy games (mostly VII, X, XIII and XIII-2); the Kingdom Hearts series; muffins; sweets; cookies; hamburgers; cookies; meat (MEAT FTW!); the Game Grumps; writing endless texts and… yeah. Did I mention muffins and cookies?
Dislikes: Most salads and most other healthy stuff; no one in a radius of like 200 kilometers (yes, I'm metric; DEAL WITH IT!) having any clue of what FF and Kingdom Hearts is; being in the right and NO FRIKKIN' ONE BELIEVING IT!!!
Well… That's what happens when you want to put up a »short« information 'bout yourself… You can go and check my first comic, but there's nothing much happening there for a while. I kinda put it on hiatus and instead decided to write the story down as a fanfic (Gah, I HATE this word!). Called »The Darkest Hour«. It's just down a tug on the mouse wheel.

Updates The Darkest Hour: Canceled
Updates My Image Locker: Sporadically
Updates Sonic the Hedgehog - The Darkest Hour: Infinite hiatus; see »The Darkest Hour«
Comics By SnowTheHedgehog
Fantasy |
11 pages |
last: Dec. 27 2013 |
4 likes
Some random Sonic drawings, mostly portraits, eventually some character descriptions too.
Fantasy |
39 pages |
last: July 22 2013 |
8 likes
This is my first comic ever, so don't expect the absolute perfection. About: It's a comic centered around Sonic the Hedgehog and Amy Rose, starring Shadow, Knuckles, Tails, new characters AND Ink_wolf as cameo, and of course they'll have to deal with Eggman and other dangers to Mobius. Most pages are gonna be hand drawn, and you please may report typing errors to me since I'm German. Hope you'll enjoy it, I've worked at the plot for years...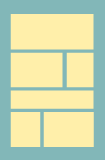 Fantasy |
31 pages |
last: Oct. 18 2014 |
5 likes
This is a written version of »Sonic the Hedgehog - The Darkest Hour« that's also hosted here on Drunk Duck but currently on hiatus. After I couldn't get myself to update on that more frequently, I've decided to try and write this as a fanfic. Enjoy! Updates currently about one page a week, might still change.
Comics Assisted By SnowTheHedgehog
No comics.
Comics Recomended By SnowTheHedgehog
more
SnowTheHedgehog's friends
forum topics started
Videos Shared By SnowTheHedgehog
No videos.
©2011 WOWIO, Inc. All Rights Reserved Google+