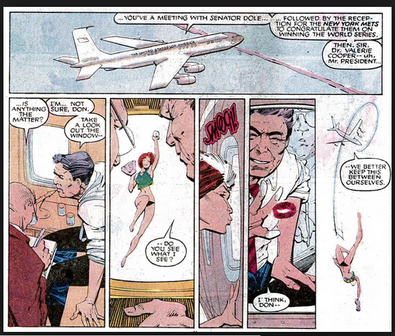 Rogue from the X-Men encounters President Ronald Reagan!
(…who???)


Timeliness vs Timelessness

Some comics are very much "of the moment", while others are more timeless.

Connecting to the events of the moment can be a worthy endeavor. Webcomics are well suited to this kind of approach, too, with our ability ...