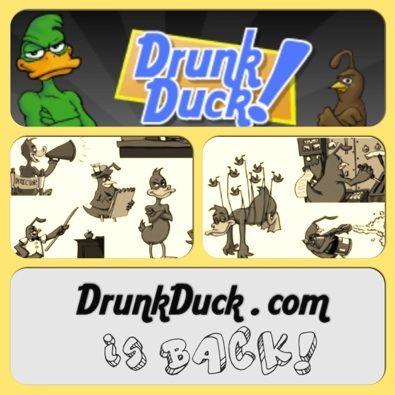 This is huge news - we've finally got our old URL, drunkduck.com, back!

Jacob from Wowio was able to get it back, and our good friend Jamey Sharp from Comic Rocket got it working for us again. A big thank you to both of them!

All old links should ...