Public Profile
becca9901
member since October 10, 2007
About
Name: Rebecca of the Fangirl-ism
Age: 14
Gender: Fehmale!
DOB: 31/3/1996
Likes: Sonic, Pokemon, drawing, njnjahs, Anime, Manga, Food, Eating, Sleeping, Canada!, Canadian moose, Canadian Maple syrup, Pancakes, pirates, witches, magic, chupa-chupa, Canada!, Avatar changes, Canada! and zombiehs cause theres no such thing and if there was you could walk away from them cause of post mortum! :D Oh! And I like…CANADA!! >:3
My current thoughts and actions:
To draw a comic…and to win a life times supply of chuppa chups!
Comics/Updates:
None so far…
Favorite Naruto Char: Deidara
Favorite Sonic char: Shadow
Favorite Pokemon Game: Soul Silver + Crystal
Favorite Pokemon from Kanto: Nine Tails
Fave Pokemon from Johto: Typhlosion
Fave Pokemon from Hoenn: Mightyena
Fave Pokemon from Shinnoh: Weavile
Favorite Pokemon Legendary: Lugia + Darkrai
Favorite Anime Character: Deidara, Elliot the March Hare, Kakashi, Ichigo, Rachel, Lad, Claire, Li, Silver, Natsu, Gajeel, Emerald!
Top 5 Manga:
5.Pandora Hearts
4.Alice in the Country of Hearts
3.Fairy Taile
2.Bleach
1.Naruto
Current Manga:
Eden No Ori (Cage of Eden) + Fullmetal Alchemist
Top 5 Anime:
5. Fairy Tail
4. Death note
3. Darker Than Black
2. Naruto
1. Baccano!
Current Anime:
None so far…
AWESOME LINKS:
Super Sonic Bros By Jayden2305:
http://www.drunkduck.com/Super_Sonic_Bros
25 Years By G Xon:
http://www.drunkduck.com/25_Years/
Everybodys Sonics Friend By SuperSonAmy104:
http://www.drunkduck.com/Everybodys_Sonics_Friend/index.php
My Icon Account:
http://iconic-maker.deviantart.com/
Comics By becca9901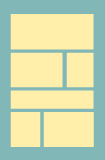 Adventure |
0 pages |
last: |
0 likes
A random comic of randomness. Mina is a pokemon trainer looking for an adventure. The only issue is, she's got a burning spirit when it comes to battling. She hates to loose and will always strive to win...well, when she's not sleeping out of boredom.
Comics Assisted By becca9901
No comics.
Comics Recomended By becca9901
becca9901's friends
forum topics started
No topics.
Videos Shared By becca9901
No videos.
©2011 WOWIO, Inc. All Rights Reserved Mastodon