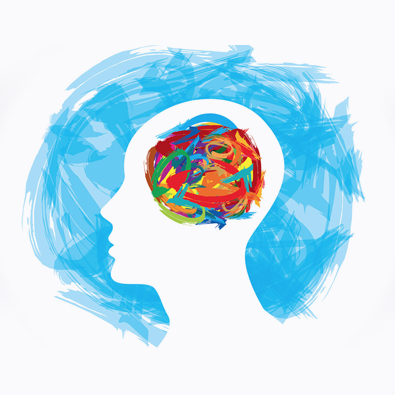 It goes without saying that these are very stressful and mentally draining times. With the information overload, worries about health and finances and the overwhelming, ever present anxiety about what the next day has in store, looking after your mental health is more important than ever. So here are some things you can do to keep yourself sane.

Step away from the news
It's very easy to fall into the deep, dark whole that is the news cycle. The constant updates and refreshing can take a major toll on your mental health. Take the time to step away from it. Put down the phone, turn off the TV and/or computer, and let yourself just be for a time. As much as we wish to be updated, you need to allow time for your brain to process things. This helps you think clearly and calmly.

Find activities that bring you joy
There is something to be said about stress baking (if you can find the flour). Enjoying a good movie, or re-binging that old series just one more time can help you live in the moment and unwind. For me it is watching some of my favourite let's plays on YouTube or writing stories with my friends. I have also acquired some leafy refugees to brighten up my house. There is no shame in finding things to do that you enjoy.

Move, even if you're at home
Make sure to look up your area's current guidelines, but, if possible, take the time to go for a walk outside, particularly if it is sunny. Not only will you get the benefit of mood enhancing sunshine, you'll also get some fresh air which helps immensely. If you're at home, do some stretching or yoga. For me, if I cannot get to the gym, I break out the ole Just Dance on the Switch. Whatever gets you breathing and moving.

Maintain good sleeping habits
The biggest thing you can do for both your psychical and mental well being is sleep. To be able to fight infections and whatever other stresses come your way, your body and mind need proper rest. Establish a healthy sleep routine and do your best to stick to it, with the goal being to build a good sleeping schedule. This will help your health immensely.

Connect with others
Self isolation is lonely. I know. But I have been grateful to have strong, supportive online communities to keep me sane and to chat to. Whether this be online or calling a friend or family member, stay in touch with people. Maintaining the community spirit is how we get through crises.

Stay safe everyone.

Are you all okay? What are you doing to look after yourselves? Let us know in the comment section below! And join us on Sunday evening for our Quackchat at 5:30PM(EST)!

Don't forget you can now advertise on DrunkDuck for just $2 in whichever ad spot you like! The money goes straight into running the site. Want to know more? Click this link here! Or, if you want to help us keep the lights on you can sponsor us on Patreon. Every bit helps us!

Special thanks to our patrons!!







Justnopoint - Banes - Rmccool - Abt Nihil - Phoenixignis - Gunwallace - Cresc - Pauleberhardt - Scruff - Dragonaur - Emma Clare - Dylandrawsdraws - Functioncreep - Eustacheus - Dillycomics - Barrycorbett - Sinjinsoku - Smkinoshita - Jerrie - Chickfighter - Andreas_Helixfinger
Tantz Aerine - Cdmalcolm1 - Epic Saveroom - Spacewitch - Alpharie - Genejoke - ArityWOlf - Davey Do - Spark of Interest - Gullas - Spark of Interest - Damehelsing - Roma - Nikolaimcfist - Nanocritters - Scott D - Bluecuts34 -
j1ceasar