Public Profile
kittygrl
member since September 09, 2007
About
heyy what's up?

~RANDOM RULES THE WORLD INFO~
Name: GiGi Valentine
Date of Birth: Friday, August 13th, 1991
Bio: I live in Empty Tavern with my half bro CJ Valentine and my other half bro Jake (who is 10)… I also got spirits (like my bro CJ) who sticks by me… I'm also a soul reaper and good friends with Ichigo and them… and the captains (cept Kurosuchi and Byakuya) *shivers* Anywayz basically me and CJ and his girlfriend, Kyka, and my boyfriend, go out and have "fun" adventures… ok maybe 99% of the time is fighting CJ or my enemies but whatever moving on…. My real mom, CJ's mom also, left me to be with CJ and his father. My step-mom killed herself on my b-day when I turned 10. My father did experiments on me, beat me up when he got drunk or when he just feels like it, he also killed my lil bro Jake and gave me some abilities (I'll explain later). When my father was arrested, (for murder obviously), I landed in Radiant Garden and from then on I became part of a family… Leon is like a father to me and Cloud is like a Brother to me. Aries, Tifa and Yuffie are like sisters to me… So basically we will do anything for each other ^_^ I think anywayz…
Spirits: Tina (CJ's evil spirit, Daemon's sister), Hina (my good spirit that heals me when I'm on the verge of death), and Lita (who was queen of the worlds LONG ago and created chaos and havic everywhere…)
Things dad did: He would beat me, tell me I'm useless, and did experiments on me. He altered my DNA to make me look like an anime cat person… His experiments would sometimes keep me up at night cuz they gave me nightmares… basically my childhood sucked
Dislikes: My father, Kurosuchi, Byakuya, Basically my own life in general, Deadly 7, and anybody who hurts my family
Likes: My lil brother Jake, my other brother CJ, my family in Radiant Garden, my friends, music… that's about it
Weapons: Kintogot-to and Jintogot-to (my zanpukto) and my lovely keyblade ^_^
Powers: Levitation, relaxing anyone's mind, and spikes grows outta skin

~WELCOME TO THE WORLD OF STATIC SHOCK INFO~
Natasha Livingston is a 16 yr old girl. She has short black hair. She lives in the ghetto or da hood. She wears jeans all the time but have gem stones in a heart shape pattern with a matching light pink shirt that has the same pattern. She also wears dark pink and black Nike sneakers. She mostly keeps to herself. When she's in school people pass through her like she's a ghost. She doesn't mind though because she doesn't like being the center of attention. She mostly hangs out with her own group of friends that isn't that many. When she's not at school she hangs around da hood that is right near her house. She hangs outside on the porch steps and her friends hangs out there too. She lives in an apartment by herself. She loves her friends, schoolwork, drawing from her imagination, music, and eating. She hates people who are better then everyone else, bullies, people who tries to boss her around, control freaks, and scared of water/electricity.

Hero name: Sparky. Wears (similar to Static's) its black and instead of blue its dark pink and the mask is black and dark pink

~GIGI AND SADE'S MISADVENTURES~
Follow the girls, Sade and GiGi into the world of Kingdom Hearts where they meet the love of their life. GiGi also called Gi (Sade calls her that ^^) meets the oh so famous Roxas and fall in love while Sade meets and falls in love with the spontaous fun loving Axel. Together these four teenagers (Well Axel isn't really a teenager =P) will cause trouble for the rest of the organization

Now that's just my fake bio. I know I'm such and evil little girl! (If you don't believe me just go ask Euron, he knows XD)

Anyways if you REALLY wanna know me then well PQ me!

Email address/sn: kittygirl0116
Myspace: kittygirl15@aol.com
Facebook: kittygirl0116@aol.com
Deviantart: ~Animeluver-13
Poonz Tavern (even though I haven't been on in forever T-T): kittygrl
Comics By kittygrl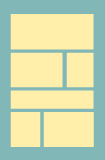 Fantasy |
7 pages |
last: July 6 2011 |
0 likes
Join these girls, GiGi and Sade, on an embarking journeying along with their loves, Roxas and Axel. Join them in drama, adventure and innocent fun agaisnt the other members of the organization XIII. So come one, come all! You don't want to miss this!! ^-^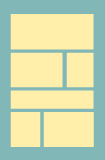 Fantasy |
4 pages |
last: July 6 2011 |
0 likes
Come enter the world where Bang Babies exist. Come and join the main character, Natasha, on an adventure with her friends as they defend for justice and fight agaisnt the big baddies! Come enter the world known to Natasha as she gets her new powers!
Comics Assisted By kittygrl
No comics.
Comics Recomended By kittygrl
more
kittygrl's friends
forum topics started
No topics.
Videos Shared By kittygrl
No videos.
©2011 WOWIO, Inc. All Rights Reserved Mastodon