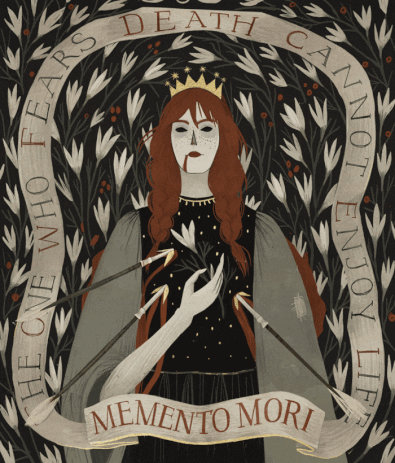 Halloween, aka Eve of All Saints, is a Day of the Dead.

Days of the Dead exist in nearly every culture. There's the famous Dia de Muertos from Mexico, but there are also less known ones.

For example, in Greece we got "Soul Saturdays" which are basically two Saturdays a year commemorated by the Orthodox Christian Church where a remembrance prayer and ritual takes place for all the souls of those who have passed, to ensure that even those who don't have loved ones to have such prayers held for them privately, and all those who are missing, got lost at sea, fell in action, or otherwise have perished without being retrieved, get two. They are always related to Easter Sunday and come one before and one after that. They are also considered the two Saturdays where the dead leave the underworld to walk among us all during Lent and Easter, then the second one when they return to the underworld, awaiting the Second Coming to be resurrected.

Halloween is said to have started off in similar fashion, until more elements were added after the 18th century- but it never stopped revolving around death, has it?

Even in the most fun way, it's about ghosts, and the occult, and death in a variety of ways: the threat of it (serial killers/ predatory creatures/ costumes that imply a life threatening situation/ etc), the experience of it (skeletons, decay, the unknown, ghosts, etc) and those who somehow defeat it, wield it or defy it (the undead, witches, vampires, and so on).

It's a fun time where in a roundabout way we contemplate our own mortality, isn't it? By reacting to scares, by joking about deathly situations, by making ourselves up as a corpse, and so many more.

And in a way, I think, that Halloween is a great Memento Mori to have: for what better way to acknowledge the fragility of life and its inevitable end by looking at it in the eyes and laugh?

This is my take-away as an outsider looking in at Halloween and all its iterations.

What does Halloween mean for you? Do you think there's a memento mori in Halloween for you?

Don't forget you can now advertise on DrunkDuck for just $2 in whichever ad spot you like! The money goes straight into running the site. Want to know more? Click this link here! Or, if you want to help us keep the lights on you can sponsor us on Patreon. Every bit helps us!

Special thanks to our patrons!!









Justnopoint - Banes - RMccool - Abt_Nihil - PhoenixIgnis - Gunwallace - Cdmalcolm1 - PaulEberhardt - dragonaur - Emma_Clare - FunctionCreep - Eustacheus - SinJinsoku - Smkinoshita - jerrie - Chickfighter - Andreas_Helixfinger - Tantz_Aerine - Epic Saveroom - Genejoke - Davey Do - Spark of Interest - Gullas - Damehelsing - Roma - NanoCritters - Scott D - Bluecuts34 - j1ceasar - Tinchel - PhillipDP - Teh Andeh - Peipei - Digital_Genesis - Hushicho -
Sad Demon Comics - JediAnn Solo - Kiddermat