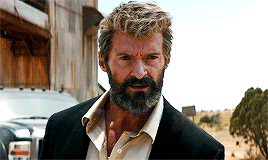 I have never been an X-men fan. More like a casual consumer of the movies, and that was only until the disastrous (in my opinion) Wolverine singles and the Dark Phoenix movie which I couldn't finish. Props to everyone who managed to enjoy those films! These things are a matter of taste as well as storytelling skill and we all have guilty pleasures!

In any case, the movies never really sold me to the world of the X-men, despite the premise being really interesting, exciting even: mutants with specific (often very flashy) superpowers, social strife and discrimination, a whole range of social commentary to be inferred by various analogies …it could have been wonderful.

But the story, the content, was really weak or scattered or meandering, making me disengage as audience.

And then I saw Logan, and …I really liked it! I loved the world, the setting, I cared about the characters.

But that wasn't due to the world of the X-men. It was thanks to the story that was told within it. The plot was character driven, the stakes were correctly built up, the three main characters were distinct and adequately fleshed out, and the dialogue was fun and natural.

The setting is an extremely important element of any story. Worldbuilding is vital and needs to be done with attention and consistency.

However, the best world building is wasted if the story told within it is not engaging enough, with well-crafted characters that will draw the audience in the story and make the world immersive as a consequence.

The world is the frame of a story. The story itself, the plot and characters, is the painting it is supposed to be framing. One cannot work without the other if we aim to present a completed, balanced, accomplished piece of narrative art, from novels to comics.

Don't forget you can now advertise on DrunkDuck for just $2 in whichever ad spot you like! The money goes straight into running the site. Want to know more? Click this link here! Or, if you want to help us keep the lights on you can sponsor us on Patreon. Every bit helps us!

Special thanks to our patrons!!






Justnopoint - Banes - RMccool - Abt_Nihil - PhoenixIgnis - Gunwallace - Cdmalcolm1 - PaulEberhardt - dragonaur - Emma_Clare - FunctionCreep - Eustacheus - SinJinsoku - Smkinoshita - jerrie - Chickfighter - Andreas_Helixfinger - Tantz_Aerine - Epic Saveroom - Genejoke - Davey Do - Spark of Interest - Gullas - Damehelsing - Roma - NanoCritters - Scott D - Bluecuts34 - j1ceasar - Tinchel - PhillipDP - Teh Andeh - Peipei - Digital_Genesis - Hushicho - Sad Demon Comics - JediAnn Solo - Kiddermat - BitterBadger - Palouka - cheeko - Paneltastic - L.C.Stein