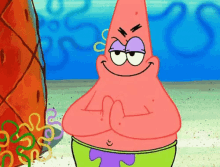 Who doesn't love a good intrigue, some scheming in the shadows, some low chuckling behind a curtain?

The author.

It's the author that doesn't love it. Or rather, the sheer background work that needs to go into writing a good scheming plot, counter plot, and the whole game of wits that goes with it.

Usually prevalent in whodunnits, whereupon the killer's scheming is what needs to unravel, intrigue and pulling strings from the sidelines is a very tough thing to write, in my opinion. And that is because scheming tends to be an invisible thing- it's supposed to happen 'off camera', in the sidelines, behind closed doors.

That means that narratively speaking, we work a see-saw: if we're watching the antagonist scheming, we can't be seeing what the protagonist is (potentially) doing to counter that. If we're seeing the protagonist working trying to anticipate the antagonist's moves, we can't be seeing what the antagonist is doing while this is happening.

The reason for this is suspense. You can't have intrigue or suspense if the audience knows exactly what both players are doing- that is, the audience shouldn't be able to discern who is playing the winning hand when it comes to a game of schemes.

Until the time comes for the game to be up, both sides need to have at least some chances to win, even if it's looking to be overwhelmingly in favor of one side rather than the other.

If there are no chances at all shown for one side, and that side surprisingly wins, we got a deus ex machina situation simply because the audience hasn't been shown that there is a possible way out (even if it's not apparent).

If there are no chances at all shown for the one side, and that side loses, then we don't have intrigue or suspense. What is foreseeable is exactly what happens.

Chinese and Korean dramas are really good in building up scheming and intrigue, especially in historical series taking place within palaces or aristocratic family clans, where the entire plot is one endless power struggle (complete with hidden villains, scheming kin, corrupted politicians, etc) where scheme dominoes into scheme, raising the stakes, until the protagonists (usually) win.

The successful ones manage to show hints of what all sides are doing. Sometimes the villain's scheme's intent is revealed as the main threat, like the bomb waiting to explode under the table, but we aren't quite shown what the heroes are doing to diffuse it (and sometimes they don't, if the stakes aren't totally lethal). Other times we're shown what the heroes are scheming to trap/contain the villain, but we aren't shown what (if anything) the villain is doing to counter that setup.

We are left to ruminate and think of what possibilities there are, which makes us engaged and eager to watch on and see how the scheming resolves itself.

Do you have scheming characters in your story? How do you handle them?

Don't forget you can now advertise on DrunkDuck for just $2 in whichever ad spot you like! The money goes straight into running the site. Want to know more? Click this link here! Or, if you want to help us keep the lights on you can sponsor us on Patreon. Every bit helps us!

Special thanks to our patrons!!






Justnopoint - Banes - RMccool - Abt_Nihil - PhoenixIgnis - Gunwallace - Cdmalcolm1 - PaulEberhardt - dragonaur - Emma_Clare - FunctionCreep - Eustacheus - SinJinsoku - Smkinoshita - jerrie - Chickfighter - Andreas_Helixfinger - Tantz_Aerine - Epic Saveroom - Genejoke - Davey Do - Spark of Interest - Gullas - Damehelsing - Roma - NanoCritters - Scott D - Bluecuts34 - j1ceasar - Tinchel - PhillipDP - Teh Andeh - Peipei - Digital_Genesis - Hushicho - Sad Demon Comics - JediAnn Solo - Kiddermat - BitterBadger - Palouka - cheeko - Paneltastic - L.C.Stein - Zombienomicon
- dpat57