So there are two sides to the art community. At least, as far as I've seen and as far as I've experienced- mostly online unfortunately.

One side is the AWESOME side. The side that's here on DD, and in many other niches like discord servers (like our DD serves shameless plug go there), that embraces creativity, boosts newcomers, helps and inspires everyone. It's a community that stands on the shoulders of giants, and preps its own shoulders to support the next generation. On this side, artists post free tutorials, link to resources, give constructive feedback without any vitriol (and often in private), strive to see the best in their fellow artists as they also strive to be the best themselves- whatever that is in their art!



The Good Side of the Art Community

And then, there's the bad side. One would think they're pissed because they're pushed to the edge and thus they're always messing with the gates or something. Instead of pushing people up, they find new and novel ways of bringing them down. From terrible (wrong) tutorials on how to spot "bad art" or "tracers" (with a goal of shaming them in public) to dogpiling on artists that choose to depict the original version of Ariel or She-Ra with accusations of bigotry, to scathing unsolicited 'critiques' that 'tell it like it is' and if the receipient protests they say "gotta have thicker skin" (yet somehow don't seem to have it much themselves).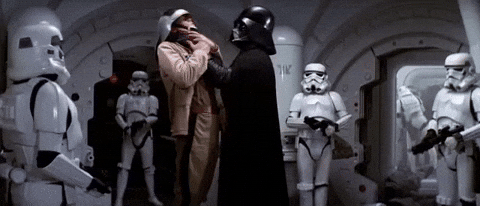 This, but everyone's an artist.

The problem with the bad side of the art community (especially online, at least I want to hope it's mostly online that this is such a thing) is that instead of deterring art thieves or poachers, it deters new artists from joining the community. An art thief won't be phased by a tutorial (original tutorial was taken down from twitter thankfully due to the good side of the community disapproving, but this tweet has screencaps). The art thief will keep doing what they're doing, and won't care who notices. They'll just move on if called out to do it again.

But the one that will be phased is going to be the new artist. The artists that are still evolving, trying out things, that have weird linework or untrained shading, and so many other things. The artists that like the older versions of characters and the artists that draw things they fear might get them put on blast. All of these people will never post their art or might just give up on art altogether.

And that is a loss for the art world. Gatekeeping is a terrible thing to do, because it denies access and teaches nothing. I'm glad that I didn't get to experience it until I was already way too imbued in art (and too old) to stop, even if peers called my art ugly. I'm glad I didn't. But not everyone will be as lucky as me.

So uh, yeah. Consider this a semi-rant.

JOIN DD YOU WHO LURKS IN THE FRONT PAGE.

Don't forget you can now advertise on DrunkDuck for just $2 in whichever ad spot you like! The money goes straight into running the site. Want to know more? Click this link here! Or, if you want to help us keep the lights on you can sponsor us on Patreon. Every bit helps us!

Special thanks to our patrons!!












Justnopoint - Banes - RMccool - Abt_Nihil - Gunwallace - PaulEberhardt - Emma_Clare - FunctionCreep - SinJinsoku - Smkinoshita - jerrie - Chickfighter - Andreas_Helixfinger - Tantz_Aerine - Genejoke - Davey Do - Gullas - Roma - NanoCritters - Teh Andeh - Peipei - Digital_Genesis - Hushicho - Palouka - cheeko - Paneltastic - L.C.Stein - dpat57 - Bravo1102 - The Jagged - LoliGen - OrcGirl - Miss Judged - Fallopiancrusader - arborcides - ChipperChartreuse - Mogtrost - InkyMoondrop - Jgib99 - Hirokari - Orgivemedeath Ind - Mks Monsters - GregJ - HawkandFloAdventures