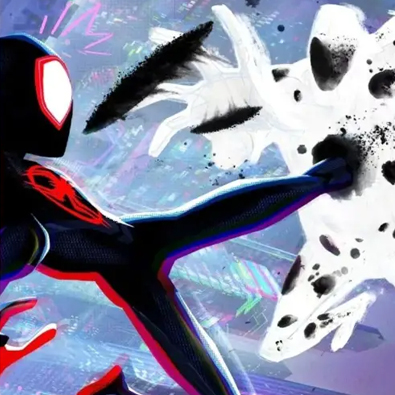 It goes without saying that the newly released movie, Across the Spiderverse, is one of the most popular superhero movies. The creators took one of the most divisive iterations of Spiderman, Miles Morales, and made him into a now beloved version of the titular character. They expand the Spider-lore through the framework of deconstruction. Miles himself has proven to be the perfect vehicle to explore and challenge what makes Spiderman, well, Spiderman.

But beyond the meta commentary around comic cannon, fan reception and multiverse theory, from a technical standpoint, the Spiderverse movies are, at their heart, comic books.

The language of comics is found throughout the entirety of the two movies. Comic paneling is used not just as a nod to the story's origins, but as visual language; denoting a sense of divide between the characters. Hand drawn art is overlaid over the top of 3D, finally bridging the two mediums in such a rich fashion.

They embrace the stylistic approach to each character and their subsequent universes as well. In Across the Spiderverse, Gwen, a Spider-person herself, is awash in watercolour effects when in her universe, the background bleeding into shifting colours, amplifying intense emotional moments.

Every shot looks like a painting.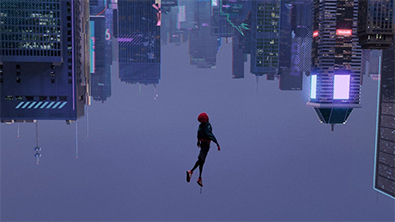 Comic sound effects and elements are also incorporated for comedic and dramatic emphasis. It adds impact to action sense and punctuates moments of levity. They're almost "blink and you miss it" elements, though their impact is no less effective.

Throughout the films there are other comic inspired aspects such as ben-day dots, action lines, different textures and styles. For instance, a break-out character of the film Across the Spiderverse, Hobie Brown, was animated using multiple different frame rates in order to give his character a sense of movement, even when he was still.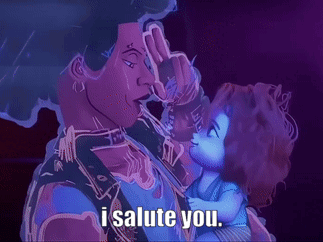 If you're a comic fan, these movies are an absolute delight. I have been obsessed with them! Every time I watch them, I remember why I love this medium.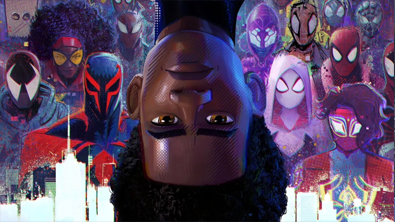 What do you consider to be the best comic book movie adaptation? Let us know in the comment section below! And join us on Sunday evening for our Quackchat at 5:30PM(EST)!

Don't forget you can now advertise on DrunkDuck for just $2 in whichever ad spot you like! The money goes straight into running the site. Want to know more? Click this link here! Or, if you want to help us keep the lights on you can sponsor us on Patreon. Every bit helps us!

Special thanks to our patrons!!












Justnopoint - Banes - RMccool - Abt_Nihil - Gunwallace - PaulEberhardt - Emma_Clare - FunctionCreep - SinJinsoku - Smkinoshita - jerrie - Chickfighter - Andreas_Helixfinger - Tantz_Aerine - Genejoke - Davey Do - Gullas - Roma - NanoCritters - Teh Andeh - Peipei - Digital_Genesis - Hushicho - Palouka - cheeko - Paneltastic - L.C.Stein - dpat57 - Bravo1102 - The Jagged - LoliGen - OrcGirl - Miss Judged - Fallopiancrusader - arborcides - ChipperChartreuse - Mogtrost - InkyMoondrop - Jgib99 - Hirokari - Orgivemedeath Ind - Mks Monsters - GregJ - HawkandFloAdventures