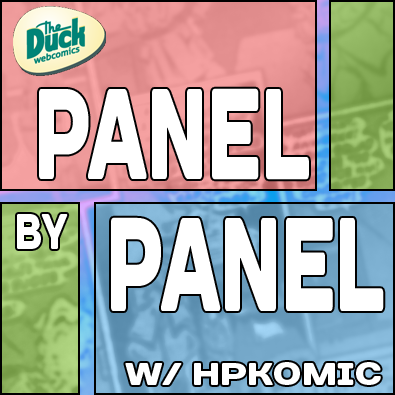 Hello, everyone, and welcome to Panel by Panel, a periodic exploration of comic panels around The Duck.

We're checking out some examples of comics shared by users here on the Duck regarding the previous post's scavenger hunt. As a reminder, we are looking for a specific type of panel found among Wally Wood's famous 22 panels: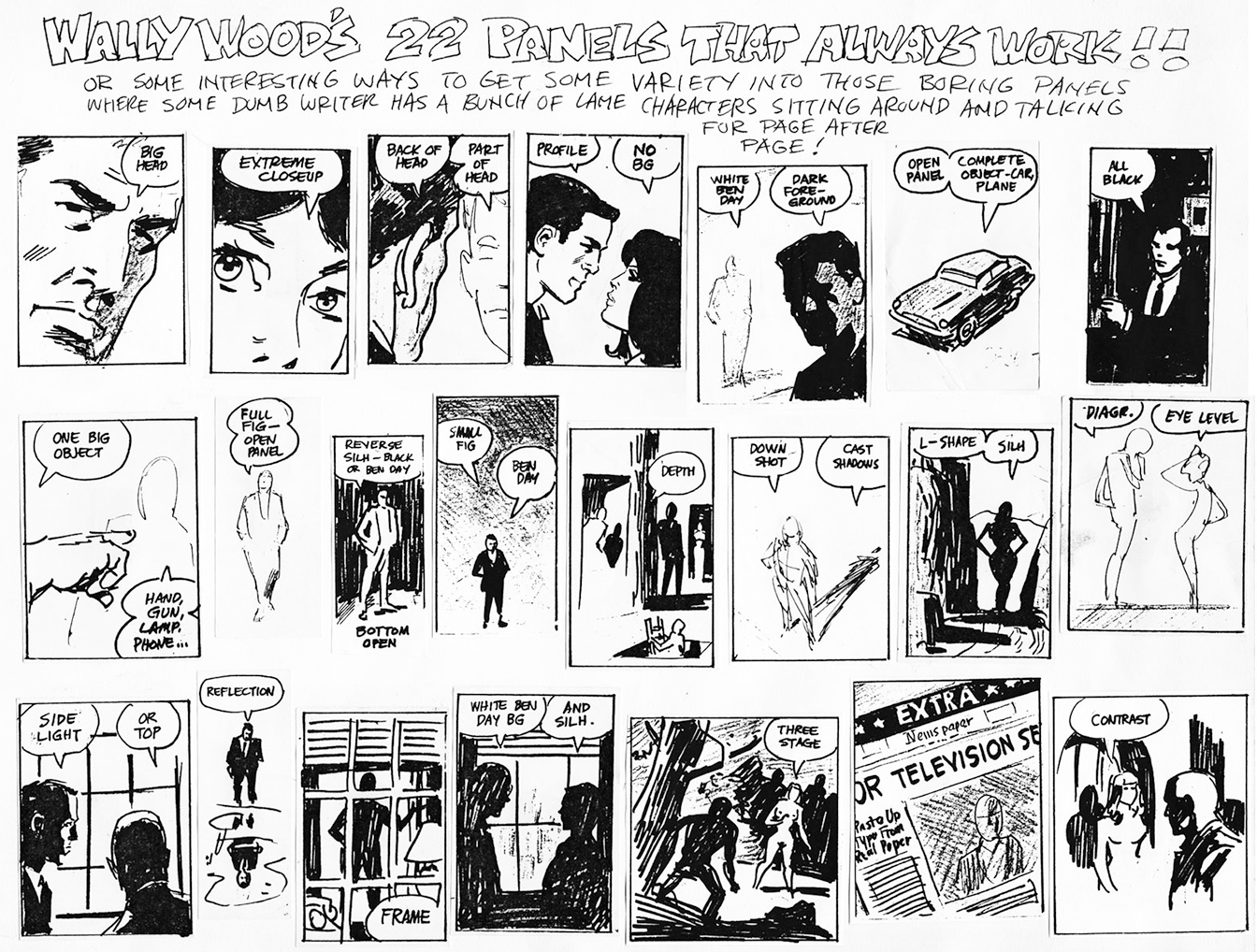 Specifically, the challenge is to find or create a panel in your comic archive based on the "frame" style of panel, as seen here: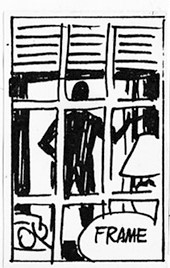 So, let's see what we have this week, as shared directly by some of the Duck's creators.

First off, we have this example from dragonsong12: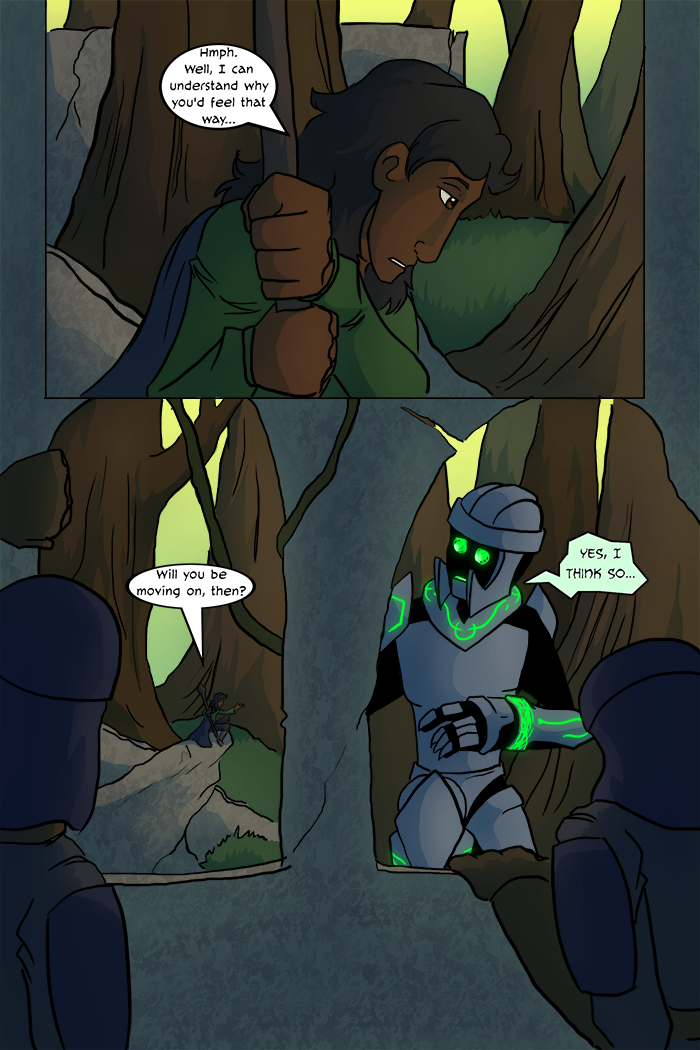 As we can see, ruins divide the bottom bleed panel, creating a foreground and background. With that said, I feel this panel doesn't quite match the Wood example because, technically, the foreground element is part of the narrative move of the panel. We notice that figures in the foreground are watching our distant figures. In the wood example, there isn't a sense that the foreground matters much besides being a frame. The panel's action works across those two distinct planes here, making the foreground part of the narrative. Regardless, this is still really cool to see and creates a lot of visual interest on the page.

Our following example is from Ironscarf: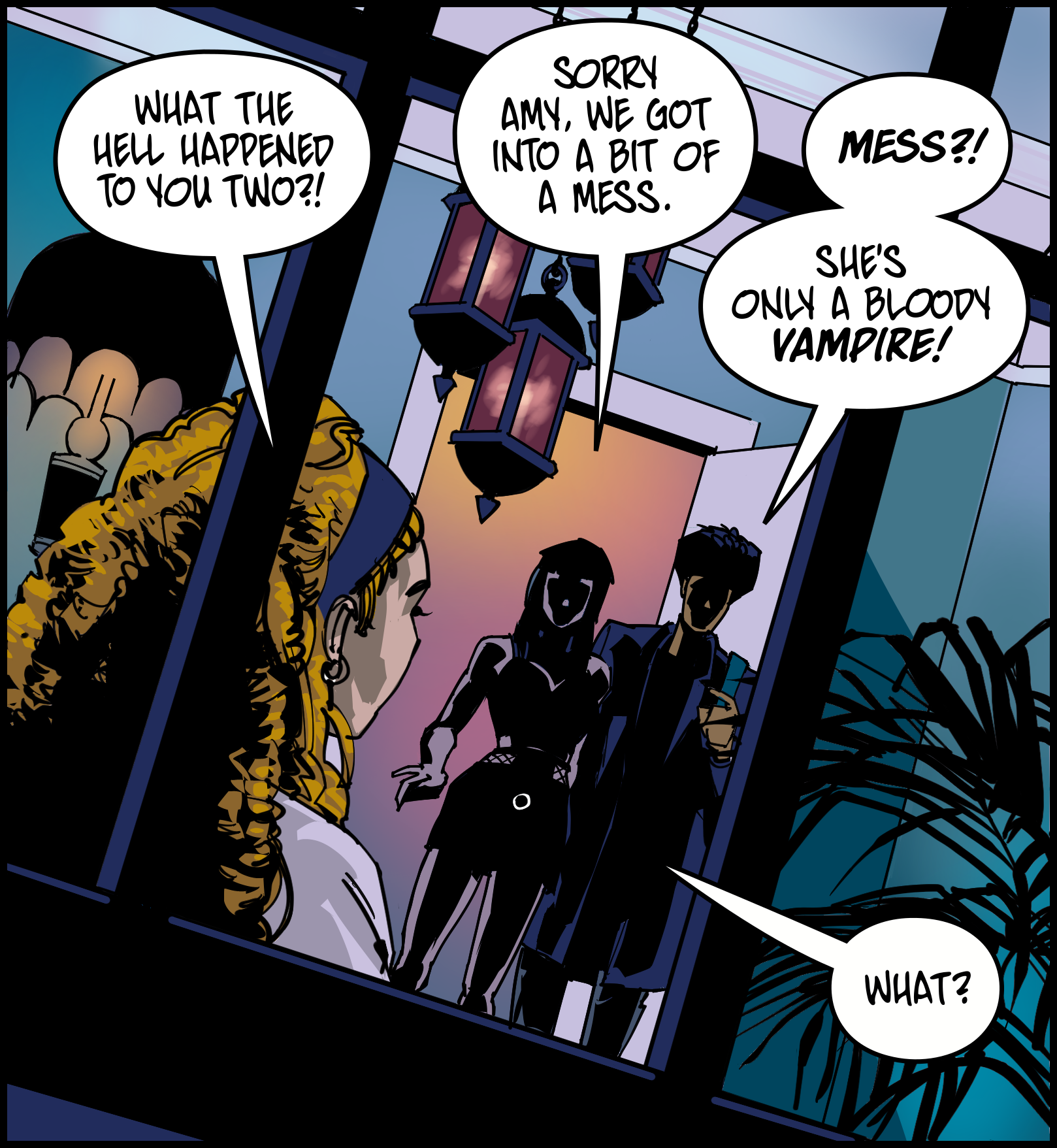 This panel, I think, is very much in the spirit of the Wally Wood example, as the framing isn't necessarily part of the action, as everything is playing out behind the framing element. We are still occupying a voyeuristic view of the scene, but narratively, our POV is unimportant, and nothing plays out on our side of the divide.

Our third example is from mattwandcow:





Here, we view a scene on the street from another window, but we have the added effect of glass providing a coloration to the scene. This panel works on this page, but if the next update has someone watching from the window, it won't apply retroactively because we are in a character's POV. However, that depends on whether we see someone watching from this position in the next update of the comic. So, this one has yet to play out.

Lastly, we have a panel from Oxfordinary: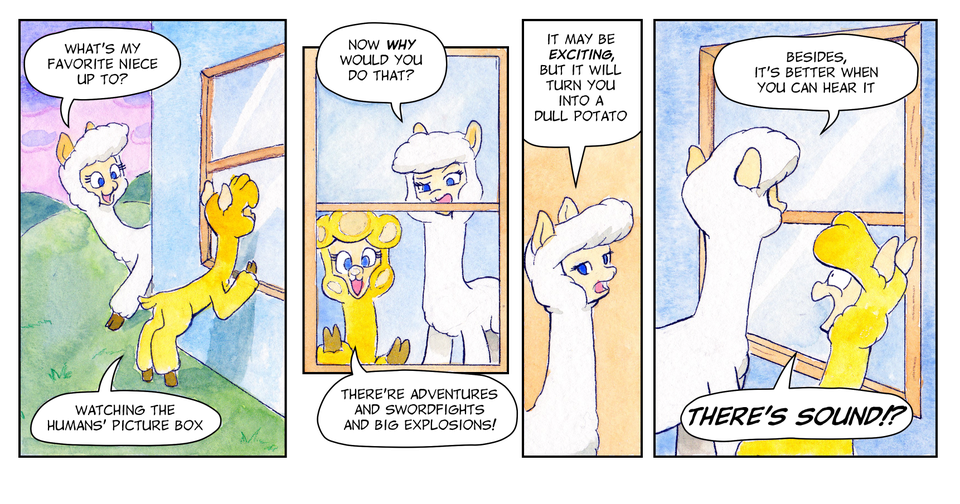 This one is harder for me to determine. I am leaning toward it violating planar isolation, as implied in the Wally Wood panel because our adorable alpacas are reacting to and commenting on things within the house. As such, implied action is heavier here, as characters acknowledge what is essential to the planar barrier.

With that said, I think all the panels in this update add much visual interest and make exciting choices on their respective pages. I am not trying to be nitpicky, but I think there is a definite rule we can apply to this style of panel. We don't need panel purity tests, but it is interesting to see the results.

But what do you think? Was I too nitpicky on this, or does my interpretation seem sound? Sound off in the comments.

If you want to find earlier editions of Panel By Panel, click here.
____________

Don't forget you can now advertise on DrunkDuck for just $2 in whichever ad spot you like! The money goes straight into running the site. Want to know more? Click this link here! Or, if you want to help us keep the lights on you can sponsor us on Patreon. Every bit helps us!

Special thanks to our patrons!!









Justnopoint - Banes - RMccool - Abt_Nihil - Gunwallace - PaulEberhardt - Emma_Clare - FunctionCreep - SinJinsoku - Smkinoshita - jerrie - Chickfighter - Andreas_Helixfinger - Tantz_Aerine - Genejoke - Davey Do - Gullas - Roma - NanoCritters - Teh Andeh - Peipei - Digital_Genesis - Hushicho - Palouka - cheeko - Paneltastic - L.C.Stein - dpat57 - Bravo1102 - The Jagged - LoliGen - OrcGirl - Miss Judged - Fallopiancrusader - arborcides - ChipperChartreuse - Mogtrost - InkyMoondrop - Jgib99 - Hirokari - Orgivemedeath Ind - Mks Monsters - GregJ - Soushiyo