Public Profile

kantartic
member since September 09, 2007
About
Name: Kantartic
Hobby: Drawing, Playing Soccer many other sports. To say in short Im an athlete!!

Biodata -
Age: 17
Height: 5 feet 7 inches
Weight: 50 kg
Birth-date: 20th September
Horoscope: Capricorn
Zodiac: Goat
Favorite Color: Red with blue
Favorite animal: Nightingale
Favorite TV Shows: PoKeMoN, Smallville.

Well Im a Pokemon maniac!!! And my
ambition is to be a Software Engineer.

check outour soccer team blog
soccerteam69.blogspot.com :)

WeLL I WouLD LiKe To SaY THaNK You To THeSe FeLLoWs:

JoSKY/RaZaC MY FiRST FRieND iN DD… aND THe FiRST PeRSoN I HeLPeD iN DD.

QiJuN A VeRY TaLeNTeD FeLLoW. At SuCH A YouNG aGe He CaN ReaLLY PRoDuCe VeRY iNTeReSTiNG CoMiCS.

WaLRus,VeRaN, BiGReD, ReP 56, FLaReD,SuPeRNoVaX ,CBieSRa,LuiGiMaN PeoPLe iVe KNoWN FoR quiTe a LoNG TiMe NeVeR MiSSeS MY uPDaTeS aND THoSe WHo GiVe MoRaL SuPPoRT :D

SHiSNo15, SooNNMe MiNe JR MaSTeR PeoPLe WHo HaVe GiVeN Me ADViSe HeLPeD Me WiTH MY TeMPLaTeS ;)

aRC HoW CaN i FoRGeT THiS FeLLoW.. We eXCHaNGe ouR iDeaS,, i eVeN MaDe HiM a TeMPLaTe :D

****** aND a SPeCiaL THNKS To******

PPL WHo HaVe CoMMeNTeD oN MY CoMiC!
NoN-DD MeMBeRS WHo HaV BeeN ReaDiNG MY CoMiCS!!
DD MeMBeRS WHo HaVe BeeN ENJoYiNG MY CoMiCS BuT i DoNoT KNoW CoS U HaVe NoT CoMMENTeD… PLeaSe CoMMeNT So i CaN aDD MoRE PPL To MY FReNDS LiST :)

AND LaSTLY PPL WHo HaVE CoMMeNTeD BuT oCCaSIoNaLLY,,, HoPe uRe STiLL ReaDiN :)

aND MY 37 FaVeS FoR PJB
MY 5 FaVeS FoR STSS
MY 28 FaVeS FoR PDS:HIK
Comics By kantartic

Fantasy |
57 pages |
last: July 7 2011 |
0 likes
Kai enters Kanto with his mom Hanna and his dad Gary had been imprisoned for a crime that he did not commit. Kai grows under the care of Ash as a Pokemon trainer and go on a journey to be a great trainer with Jimmy and Dana. Win his rival, Ash's Son Dash!

Fantasy |
70 pages |
last: July 6 2011 |
0 likes
Our hero here is Blaze Justice... The story begins as he is in the midst of the school's final examination to be a top trainer. While his friends Dana Clyne and Jake Bryne. Will he be able to pass his test and move onto the world of Poke'mon adventures??!

Fantasy |
3 pages |
last: July 6 2011 |
0 likes
In 1989 a meteor shower strikes smallville and affects the lifestyle of the people living there. In that meteor shower a tiny space craft also landed on earth... And a young baby was found in it, not even a scratch was found on it. wan to know more read
Comics Assisted By kantartic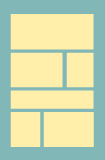 Fantasy |
3 pages |
last: July 6 2011 |
0 likes
trainer Zeke is blasted full in the face with pokemon fun. Living the region Kotos he becomes a trainer of Rikcheri Town. His adventure begins with Rupert, and Kelly. POKEMON!
Comics Recomended By kantartic

Join May, a beginning trainer, and her two new friends, Hayley and Taylor, as they travel through the Kanto region in hopes of May fulfilling her dream of becoming a Pokemon Coordinator Master!
kantartic's friends
forum topics started
Videos Shared By kantartic
No videos.
©2011 WOWIO, Inc. All Rights Reserved Mastodon