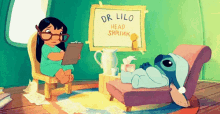 We have all talked of and considered character archetypes when designing and building characters.

There are many sets to pick from and it's not really a shocker that most of them, if not all, have their roots at psychology. (I'm looking at you, Carl Jung)

Far be it from me to break with tradition! Psychology is where you want to look when designing a character and learning how to write them in a believable manner, or at least set their baseline in a way that won't get you lost when Plot Happens to Them.

A big trap that we're often warned against is that if we do use archetypes to create and build characters, we run a serious risk of making cardboard, flavorless characters that have little depth or originality. And that is true at all times- however, some tools are better than others in approaching archetypes.

With no offense to Carl Jung's genius, the 12 archetypes may potentially be the worst guide to use for building a powerful, original character. Not because they are wrong or they don't exist, but because they have a predisposition for being 'cookie cutter': they tend to appear to present a creator with a 'precut' or 'premade' doll and authors can be tempted to just dress that 'doll' rather than actually make it theirs.

Other guides make it a lot easier not to fall into that trap, and I want to start talking about them!

Each one is based on personality theories, which often have very different explanations on how personality is formed and developed. This is what makes things fascinating, because despite the difference in explaining why a person's personality has developed as it has, the actual range of personality types and profiles overlap! If I wanted to be provocative I could say they are the same personality patterns, but described differently with different aspects to them brought to the forefront.

And that is where the wealth of information lies for a writer, creator, and artist! Seeing what the different impacts are when different aspects of one's personality is brought to the forefront is a masterclass on how to write and present your character.

And despite the fact that many of these theories have not (or cannot) be proven scientifically as to the 'why's' (e.g. the ever-present nature vs nurture argument that is posited in various iterations in the different theories) these explanations can serve beautifully for your worldbuilding, whether fantastical or not. Pick the one you like the most or serves your story the most, and run with it consistently as if it were true!

Another element is that depending on the personality theory, aspects and variables such as time, sociocultural influences, risk and resilience factors, environmental intervention, etc. are given different levels of importance and weight: some come with a window of time, beyond which a variable can have little to no effect. Some consider personality to be something that can be worked around or worked with.

And all of them have spinoffs! The most basic of which is that each personality theory has some kind of categorization. These categorizations then are further developed by psychologists who ascribe to the theory by recognizing 'blends' of those categories. And then, if the theory remains popular long enough, you got the 'change/replace/redefine' psychologists who seek to strengthen the theory by changing it (and this is how more personality theories are eventually made. They are like plants that multiply by asexual reproduction.

So I want to start looking at character building through different personality theories, and perhaps offer insights on how to use them to make your characters 'feel real' and all that jazz.

Next week, I'll start with Temperament!


Don't forget you can now advertise on DrunkDuck for just $2 in whichever ad spot you like! The money goes straight into running the site. Want to know more? Click this link here! Or, if you want to help us keep the lights on you can sponsor us on Patreon. Every bit helps us!

Special thanks to our patrons!!






Justnopoint - Banes - RMccool - Abt_Nihil - PhoenixIgnis - Gunwallace - Cdmalcolm1 - PaulEberhardt - dragonaur - Emma_Clare - FunctionCreep - Eustacheus - SinJinsoku - Smkinoshita - jerrie - Chickfighter - Andreas_Helixfinger - Tantz_Aerine - Epic Saveroom - Genejoke - Davey Do - Spark of Interest - Gullas - Damehelsing - Roma - NanoCritters - Scott D - Bluecuts34 - j1ceasar - Tinchel - PhillipDP - Teh Andeh - Peipei - Digital_Genesis - Hushicho - Sad Demon Comics - JediAnn Solo - Kiddermat - BitterBadger - Palouka - cheeko - Paneltastic - L.C.Stein - Labyrinth