There is generally a debate about how women's chests should be drawn. On and off I'll come across whole essays about how drawing women with large boobs is shorthand for sexualization and objectification. There's a lot of talk about how flat chested ladies or those of the A and B cup persuasion never really get representation.



These are seen more than…



…these?

Then, there's the whole "boob physics" thing that is usually more of an issue in animation, but can be present in sequential art like comics and webcomics. The complaint is usually "boobs don't move like this!"



Trust me this would hurt

Arguments over these orbs of fun can become quite heated, on whether women should be drawn with D or E cups or not, lest they are objectified. Or, especially if we're talking action heroes, that such size boobs would be pretty debilitating for extreme action, thus are unrealistic, and a sexual fantasy or indulgence.



Nothing a bra won't fix?

And well… they can be! And why not?

Everyone fantasizes about an ideal body type and "type" they'd like to …hug passionately… with. It's natural and perfectly okay. Creating a character design that is sexy for specific audiences (or even all audiences) is totally fine. Besides, who said you can't sexualize a flat chested character?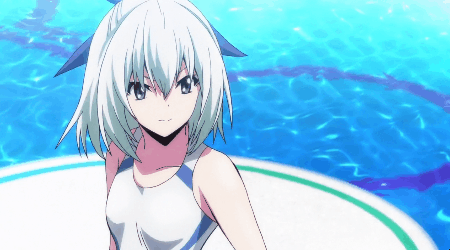 Behold

I think the issue is never the boobs or their size (though how they move might contribute). It is how they are portrayed on the character, and how much attention is brought to them. Women have breasts of all shapes and sizes. Some happen to be quite large, others very small, and still others in between. But just like short hair, long hair, tall bodies or short bodies, the focus of a serious story or a story not interested in sexualizing their characters in an objectifying manner is not on the breasts. It is on the character as a whole. (And the boob physics are realistic)



Sophia Loren's chest has been legendary. In the movie Two Women, it's still big, she's still unbelievably attractive and sexy but she's not sexualized.



Here she totally is! Still elegant somehow.

The point I'm trying to make is that restricting character designs of women to just small boob sizes to avoid sexualizing them is perhaps a reflex reaction, but it's wrong. It takes away from the diversity of women's bodies and stereotypes women with big boobs as sex objects.

That said… please learn how gravity affects boobs. PLEASE.

Don't forget you can now advertise on DrunkDuck for just $2 in whichever ad spot you like! The money goes straight into running the site. Want to know more? Click this link here! Or, if you want to help us keep the lights on you can sponsor us on Patreon. Every bit helps us!

Special thanks to our patrons!!






Justnopoint - Banes - RMccool - Abt_Nihil - PhoenixIgnis - Gunwallace - Cdmalcolm1 - PaulEberhardt - dragonaur - Emma_Clare - FunctionCreep - Eustacheus - SinJinsoku - Smkinoshita - jerrie - Chickfighter - Andreas_Helixfinger - Tantz_Aerine - Epic Saveroom - Genejoke - Davey Do - Spark of Interest - Gullas - Damehelsing - Roma - NanoCritters - Scott D - Bluecuts34 - j1ceasar - Tinchel - PhillipDP - Teh Andeh - Peipei - Digital_Genesis - Hushicho - Sad Demon Comics - JediAnn Solo - Kiddermat - BitterBadger - Palouka - cheeko - Paneltastic - L.C.Stein - Zombienomicon - dpat57 - Bravo1102 - The Jagged - LoliGen - OrcGirl - Miss Judged - Fallopiancrusader - arborcides - ChipperChartreuse