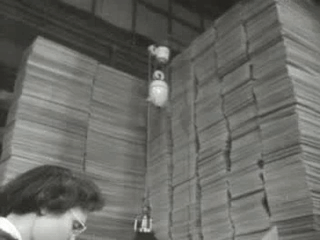 So you may not have noticed but I have missed an update on WM.

I sorely feel that as a loss, because I've been so proud of not breaking my streak of regular updates for three years now.

It was hard telling myself not to pull a double all-nighter to juggle my day job deadlines (and two new puppies, and caring for my post-op mom) with my webcomic deadline (especially my Patreon one, for my patrons that are amazing troopers supporting me, and I really, really want to show them I value them) to make the webcomic update day.

But just as I was prepping up to sit at my desktop at around 8 pm, with prospects of finishing up a page easily at around 4 or 5 am, I realized that a) my desktop area was freezing cold and b) since I wasn't getting warm with my heater and water bottle, I was already well beyond my limit.



Like this guy. Bonus points if you get it.

So I told myself that I will make an announcement and take a week to finish my deadlines and get some semblance of control over my added responsibilities, and let WM get updated with fervor later.

I still feel terrible about it. But I am still overwhelmed. I still will need this weekend too, and work on the webcomic over the week with my lesser day job deadlines to make up for lost time.

I'm writing all of this out mainly because I recognize that this is not good for endurance, mental health, my readers, or the webcomic itself. Burning the candle at both ends will serve nobody nor will it remind me that I am human, and sometimes humans need to take a break.

I'm writing this because it's still incredibly hard to accept, because I really like being consistent and responsible and reliable.

I know I'll make up for lost time after, and I know WM readers will understand. It's imperative as creators that we remind ourselves we are not machines, and when sometimes work becomes overwhelming, we shouldn't let ourselves be overwhelmed.

We should take that short, short break. Catch our breath. Work some burden off without the extra stress.

And then come back renewed.

Don't forget you can now advertise on DrunkDuck for just $2 in whichever ad spot you like! The money goes straight into running the site. Want to know more? Click this link here! Or, if you want to help us keep the lights on you can sponsor us on Patreon. Every bit helps us!

Special thanks to our patrons!!






Justnopoint - Banes - RMccool - Abt_Nihil - PhoenixIgnis - Gunwallace - Cdmalcolm1 - PaulEberhardt - dragonaur - Emma_Clare - FunctionCreep - Eustacheus - SinJinsoku - Smkinoshita - jerrie - Chickfighter - Andreas_Helixfinger - Tantz_Aerine - Epic Saveroom - Genejoke - Davey Do - Spark of Interest - Gullas - Damehelsing - Roma - NanoCritters - Scott D - Bluecuts34 - j1ceasar - Tinchel - PhillipDP - Teh Andeh - Peipei - Digital_Genesis - Hushicho - Sad Demon Comics - JediAnn Solo - Kiddermat - BitterBadger - Palouka - cheeko - Paneltastic - L.C.Stein - Zombienomicon - dpat57 - Bravo1102 - The Jagged - LoliGen - OrcGirl - Miss Judged - Fallopiancrusader - arborcides - ChipperChartreuse