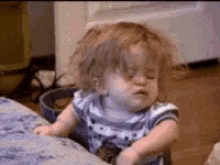 So this might be a little tricky. We're webcomic artists. We make webcomics that are a ridiculously composite and tough undertaking, all on our own- and we like it. We really do because it rarely pays the hours and skill that goes in them, but we still do it.




So this article isn't really about generally waxing lyrical about how we should enjoy the work we do or how we enjoy it or anything like that. This article is about enjoying the work when it gets in a rut, it becomes frustrating, it becomes demoralizing, or generally it feels like the work is killing the enjoyment.

You can have too much of a good thing. And making a webcomic isn't just all good- there are a lot of bumps along the road, some about building the skillset you need to get on the page what exists in your mind, some about real life demanding the time you need to make that page, some about not hitting the numbers, popularity, or clout you'd like for your work.

All these things can suck the enjoyment out of even the biggest passion project if they are not handled right and quickly. At its extreme, it can create burnout that will kill the project (and the webcomic) altogether.

So how DO you handle all the issues that keep you from enjoying your work?

Some can be done more easily than others. However, keeping your work on the webcomic as stress free as possible is key. If "real life" is demanding more time than there are hours in the day, trying to go above and beyond to make your webcomic might break you- overwork is a real thing. Therefore it's better to announce a temporary hiatus and leave it. Work through the rough patch without worrying about your comic, draw/create at your leisure and pace, and return afterwards, hopefully renewed or relieved, depending on what you grappled with in real life.

If you feel your art isn't quite reflecting what you need it to, reach out to other webcomic artist friends and ask for their feedback on what to tweak or why. I've asked such help countless times on layouts, lighting, composition, even sound effects for my webcomic, and it's a HUGE RELIEF. Also I end up with solutions that teach me something new and which I can keep using later on.

What about popularity or clout? That can be pretty tough, especially if you feel like the odds are stacked against you or compare yourself with massively popular webcomic artists that rake in the numbers while your stuff only gets a couple of hits- from mom.

The secret to this is not to compare yourself with others, but with your own self. Does your comic have more fans than when it started? Have you any loyal fans that always come back to check your updates? The answer to this should be yes, and as long as you keep it up, it will stay a "yes" and that is all that matters. If it is a no, then maybe consider that you haven't found your niche audience yet.

You're likely not going to get readers on a site that only caters to those consuming manga-style-romance-BL romance *coughwebtoonscough*. You might need to run a few ads on comics you feel have the same audience as what your comic for. Participate in art events, and so on, so that you start building an audience.

What won't work is trying to copy other popular webcomic artists in an effort to gain popularity or compare yourself to them or feeling like you're a lost cause or any toxic thought process like that. Such negative thoughts will only keep you from enjoying the work.

So how do you keep enjoying the work when the work gets tough? The answer is that you take a break, take help, or change methods in ways that help you out of the rut. It'll make getting out of the rut more enjoyable, and, once you are out of there, even more likely to enjoy what you make.

Don't forget you can now advertise on DrunkDuck for just $2 in whichever ad spot you like! The money goes straight into running the site. Want to know more? Click this link here! Or, if you want to help us keep the lights on you can sponsor us on Patreon. Every bit helps us!

Special thanks to our patrons!!






Justnopoint - Banes - RMccool - Abt_Nihil - PhoenixIgnis - Gunwallace - Cdmalcolm1 - PaulEberhardt - dragonaur - Emma_Clare - FunctionCreep - Eustacheus - SinJinsoku - Smkinoshita - jerrie - Chickfighter - Andreas_Helixfinger - Tantz_Aerine - Epic Saveroom - Genejoke - Davey Do - Spark of Interest - Gullas - Damehelsing - Roma - NanoCritters - Scott D - Bluecuts34 - j1ceasar - Tinchel - PhillipDP - Teh Andeh - Peipei - Digital_Genesis - Hushicho - Sad Demon Comics - JediAnn Solo - Kiddermat - BitterBadger - Palouka - cheeko - Paneltastic - L.C.Stein - Zombienomicon - dpat57 - Bravo1102 - The Jagged - LoliGen - OrcGirl - Miss Judged - Fallopiancrusader - arborcides - ChipperChartreuse - Mogtrost