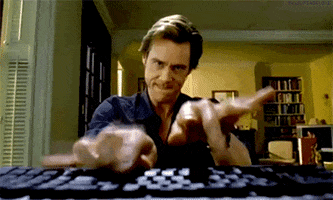 So it came to my attention that J.K. Rowling has taken revenge against her 'internet trolls' by writing a new book called The Ink Black Heart. According to reviews (I haven't read the book) the plot of the book reflects the author's experience of mass-condemnation over her views on trans people and trans activism. Needless to say, the 'trolls' were delighted at the new fodder they were given, and I'm sure they'd love to be featured in the next installment in the particular series.

Since I haven't read the book (and don't intend to), I can't speak to the quality of the writing or anything like that. What I can definitely see, though, from the fact that a significant majority of the reviews focus on how the entire plot is a thinly veiled rant about how she was harrowed by internet trolls or persecuted/doxxed/cancelled by people that took offense to her stance and views on a very delicate issue, is that she took to the whole thing with a sledgehammer when she ought to have used a chisel.

It's not a new thing or even a rare thing that an author vents their frustrations, advocates their positions, and generally amplifies their wishes, wants, needs, and wishful thinking through their work. There are even mugs about it:



The point though is to be elegant about it, rather than a wrecking ball.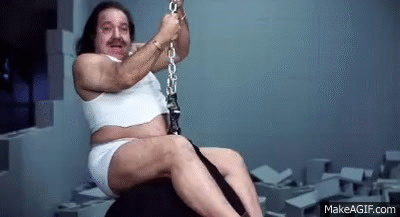 The best approach for such a thing would be to make sure you don't opt for the 2-dimensional, really one-note protagonist/antagonist pair: show your readership that you have paused to consider the angle of the character representing who you want to vent about or who you want to trash.

Then, you make sure your protagonist (the one that will be doing the trashing) actually has the moral high ground OR can justify their position in such a way that they are the better answer in the conundrum presented by the strife between them and the antagonist. That would require that the protagonist's views also have pros and cons, but the pros outweigh the cons for some reason based in grounded reality.

An excellent example of such a thing done right is Marvel's Civil War comics. I doubt anyone was venting there, but they do present opposing sides in ways that don't cartoonishly villify either, which IS the way to go when you want to vent without further polarizing or alienating your readership.

Once that is established, then you show the antagonist go too far and in going too far they cross a line that ends up making them the villain or at least the one in the wrong. That doesn't mean that your audience will necessarily side with you (especially if they are the ones being cast as the antagonist/villains) but you have a fighting chance to make them consider that going too far is, actually, going too far.

That, at least in my opinion, is venting with elegance. Does it guarantee satisfaction to the author? Depends on their personality I guess, and how much the emotions are still raw regarding whatever it is they're venting about.

Does it guarantee that the targets of the rant/vent will come around? Absolutely not. But they may not be able to call the author out like Rowling has been now.

Finally, a last tidbit:if you vent about something that happened to you in a story that is almost identical to what transpired, with the people that angered you as the villains and your self-insert as the hero, perhaps don't go on the record with quotes like this: "I should make it really clear after some of the things that have happened the last year that this is not depicting that,"

A. Nobody is going to buy it even if it's true
B. Everyone is going to consider it confirmation for the opposite.

So that's what I wanted to say- but I feel I can't wrap up without a small 'addendum' if you like…

On the actual issue of Rowling's stance on trans rights, I only have one thing to say: I am a professional in the mental health and education field, with a Master's degree in Applied Educational Psychology and a lot of extra research credits on how an individual develops within a society's circles, how they are influenced, and so on (Ecological Systems Theory, if anyone's curious). I have looked into and keep looking into the transsexual phenomenon among other things for quite a few years and I still don't feel confident to have a solid opinion or stance on things Ms. Rowling comes across as factually adamant about. The only thing I'm confident about is that a) if it doesn't harm others b) if it doesn't harm you c) if it helps you be happy, constructively functional, and constantly evolving towards actualization, what you do is none of my business. My business is to make sure you have access to it. That's all.

Don't forget you can now advertise on DrunkDuck for just $2 in whichever ad spot you like! The money goes straight into running the site. Want to know more? Click this link here! Or, if you want to help us keep the lights on you can sponsor us on Patreon. Every bit helps us!

Special thanks to our patrons!!






Justnopoint - Banes - RMccool - Abt_Nihil - PhoenixIgnis - Gunwallace - Cdmalcolm1 - PaulEberhardt - dragonaur - Emma_Clare - FunctionCreep - Eustacheus - SinJinsoku - Smkinoshita - jerrie - Chickfighter - Andreas_Helixfinger - Tantz_Aerine - Epic Saveroom - Genejoke - Davey Do - Spark of Interest - Gullas - Damehelsing - Roma - NanoCritters - Scott D - Bluecuts34 - j1ceasar - Tinchel - PhillipDP - Teh Andeh - Peipei - Digital_Genesis - Hushicho - Sad Demon Comics - JediAnn Solo - Kiddermat - BitterBadger - Palouka - cheeko - Paneltastic - L.C.Stein - Zombienomicon - dpat57 - Bravo1102 - The Jagged - LoliGen - OrcGirl - Miss Judged - Fallopiancrusader - arborcides - ChipperChartreuse - Mogtrost