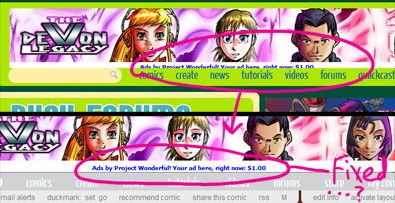 HEY there DD people!
We need some assistance to tweek our CSS positioning.
As you might know, we took the spammy ads off of DD and replaced them with Project Wonderful ads for now instead, so it would be more in keeping with our site, help us promote creative stuff ...