Public Profile

gamemaster
member since June 06, 2006
About
Hi, im gamemaster. BOW DOWN TO THE MASTER OF ALL GAMES. MUHAHAHAHAHAHA.
other names: heartless1991, Zach
age:17
ME date:12/18/1991
sex: boy
likes: manga, web comics, video games, math, t.v., larxene, mudkip53 aka butthead aka my bro
dislikes: barbys, spelling, people who dont give you steff they promise you, mudkip talking in my ear, pepel like jef dam, frist prson shoters, halo
famliy: big bro to mudkip53
school: 10th grade
fav movies: saw 1, 2,3,4,and 5; spider-man 3; silent hill; alien vs predator; terminator 2 and 3; south park the movie
fav shows: terminator; x-play; friends(what? its good!); famley guy
fav games: zelda, megaman, pokemon, mario, kirby, and soinc
game to movies ive seen: mario:2 bad, silent hill:4 good, tomb raider:3 so-so, hitman:4 good
side: mr. riot
games i beat: froger; both zelda for 64, wind waker too; mario 64 and ds; too meny sonic and kirby games; both DBZ: LoG games for gba (lol ;)); spiderman,super smash bros. MELA; all star fox games; paper mario; and toy story 2.also alot more i cant name now :( .
comics i like the alot: Doodles In Time, Kingdom Hearts Bloooopers, Tony The Hedgehog, Super Mario Super Comic, Sprited in Real Life.
dateing: no one
pepel to look out for:
Shippo_no_Neko:the one who helped me out with my comic and first girl in the comic.
Rayqui:new friend,assiting in my comic, and bringer of the random madness
darkhamsterlord:long time friend(about 2 years) who is on youtube. has a website. vist at
http://www.cafecomic.com.
mudkip53: is now on youtube with me on one username. he now gos by gamekid.
hey look at this i found on the internet. www.halolz.com/2008/09/12/pirate-ninja/
Comics By gamemaster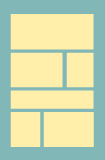 Fantasy |
20 pages |
last: July 6 2011 |
0 likes
A comic about random things.
Comics Assisted By gamemaster
No comics.
Comics Recomended By gamemaster
more
gamemaster's friends
forum topics started
No topics.
Videos Shared By gamemaster
No videos.
©2011 WOWIO, Inc. All Rights Reserved Mastodon